Okay, so like I said I've been working on something top secret, so I've had nothing to show you.
Yesterday at Joann's I found this really cute red fabric with white snowmen. When I was
describing
it to my friend
LindaP
, she
remind
ed me of a new ornament from this years JCS that would be perfect! I just stitched it quick on
aida
, and I really like it!:)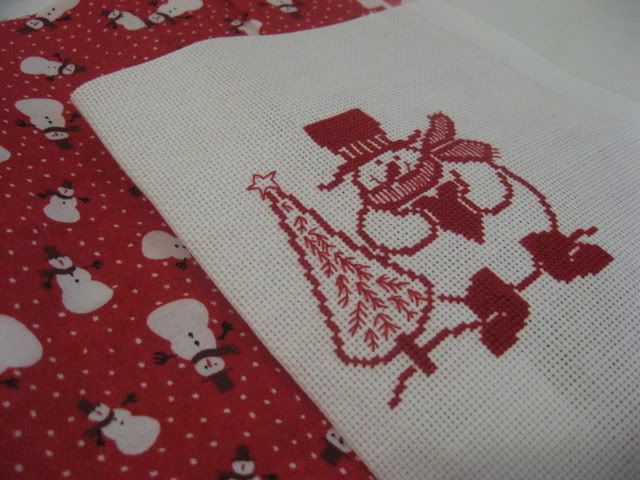 Then there are a few ornaments from the Halloween issue that I wanted to stitch, and
LindaP
wants to borrow them, so I stitched one up last night.
I'm working on the
BritterCup
one, but I stitched it over 2 on 28 ct instead of over 1! It does help to read the directions first! I was thinking it was looking awfully big!
Remember that fabric I got such a great deal on?! Here it is!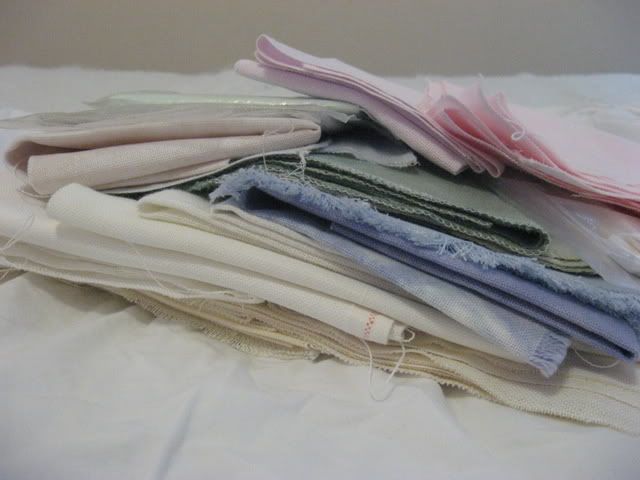 Here are the whites: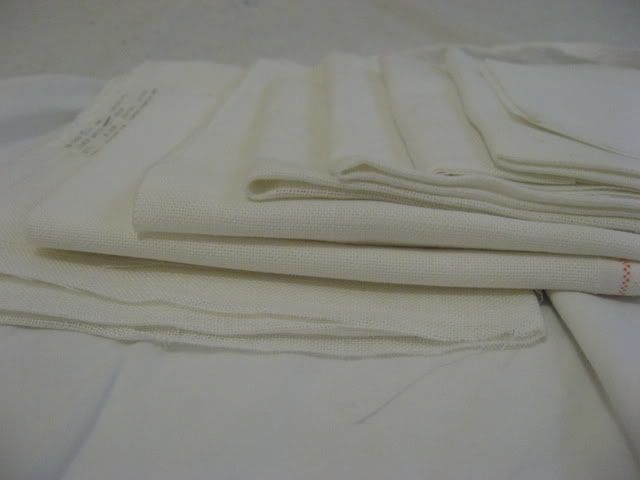 Here are the creams:
Here are the colors: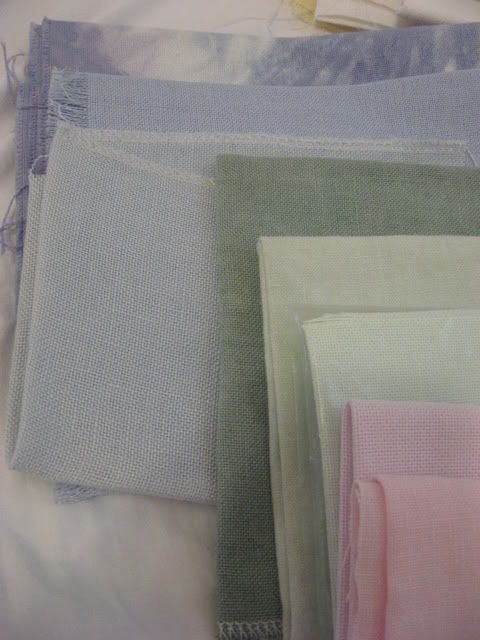 And most are great size pieces, most enough for a 5 by 8 picture at least!!
Remember my little
needle book
? Here it is all put together! The pattern was out of a magazine, I'm thinking it was Mary Cox, but I'm not 100% on that one! I've really got to figure out a trick with my corners. I mitre them, but they aren't making me very happy! :)
You can't tell it too well, but there are four pages for needles: 22, 24, 26 and sharps.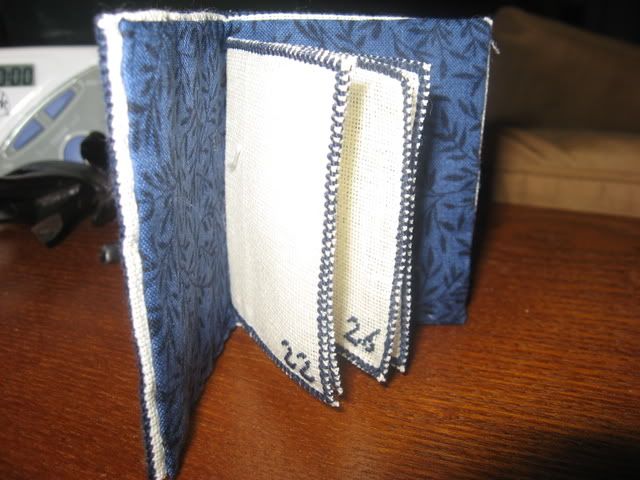 And last but not least, my parents were here for a few days! Apparently the
jet lag
from Alaska to North Carolina is a killer!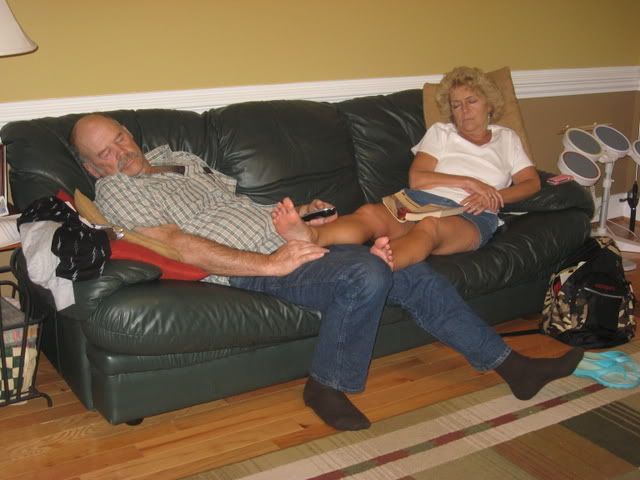 Don't ever tell my mom I put this picture on here, Lord she'd kill me for sure!! :) (that means YOU Rachel!) We had a great time together. Mom treated me to some shopping trips, including a big trip to the grocery store to stuck up on all the extras: laundry soap, shampoo, paper towels... all those things that are budget killers! She is very generous! We have one of those tiny
Belk
stores in town and she went a little crazy. (there are no clothing shops in the town she lives in) Anyway, she happened to shop on days where you could earn "
Belks
Bucks". Basically free money to use over the weekend. So Luke and I went back to
Belks
today and got a few little things for NOTHING!
Actually, I got a $40 pair of jeans, a purse for my MIL for Christmas, shorts for Andrew, some garish earrings that Luke picked out for my MIL (which she will love just cause he gave them to her), and two little toy sets for Luke. All total I spent $2.14 over my
Belks
Bucks!:) THANKS MOMMA! :)
Off to my hang with my stitching group tomorrow! Can't wait to go!