As you might know, I am doing a SAL on the PS Nativity with Becky. I never did get around to posting my picture last week! So here's where I was before LAST Monday! :)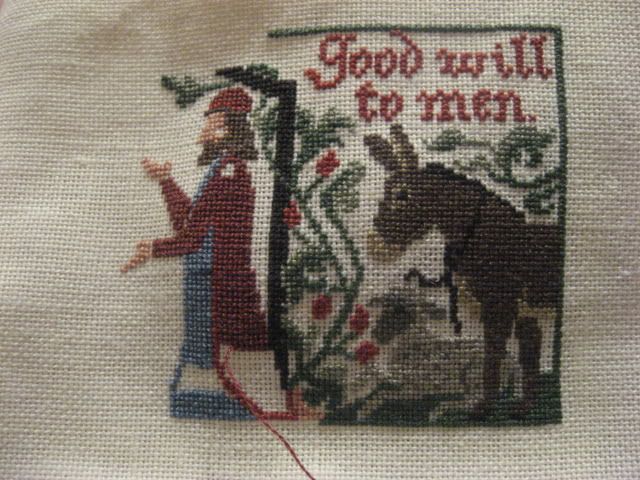 I only got to add baby Jesus last week.
This week I got to add most of Mary.
I was really hoping to a lot more stitched! But stitching over one is slow going and the past two Monday's have been crazy for some reason!:) I like stitching this piece, can't wait to get it all finished!