This is my DH Mike! He's lost 60+ pounds, isn't he a cutie?
My dad with my sister and my oldest: Andrew. My dad is MUCH improved, but has been in this exact position (minus my sister and Andrew) for the past month! The eye he is squinting is actually the good side of his face, the other side is the side with the Bells Palsy.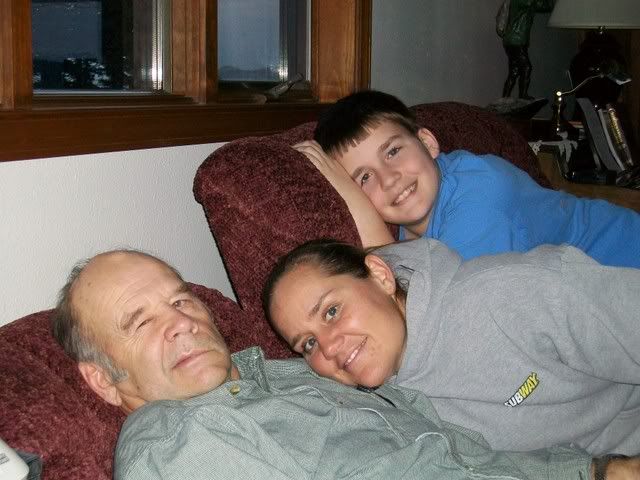 My mom with Luke.
This is my SIL Jill. She is married to my oldest brother Dan.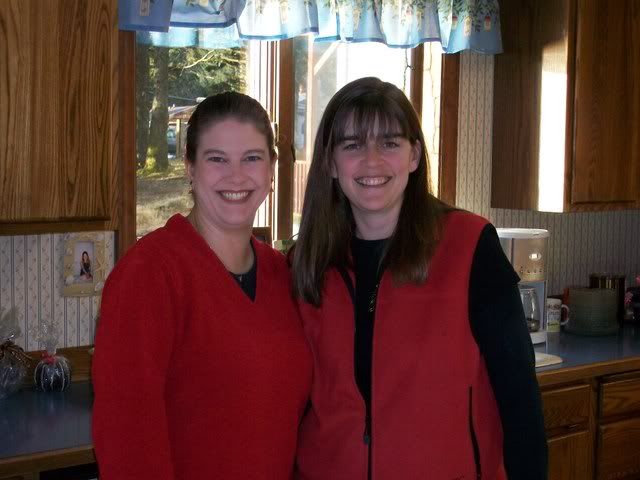 We got to tour a Coast Guard Cutter. It was about 20 degrees that day and FREEZING! This is my mom with almost all her grandkids. We left two little ones at home!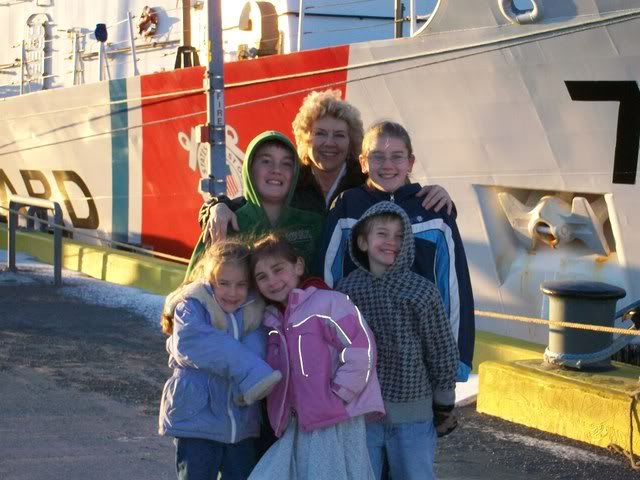 Here is a much better view of the boat. Check out ALL the snow we had!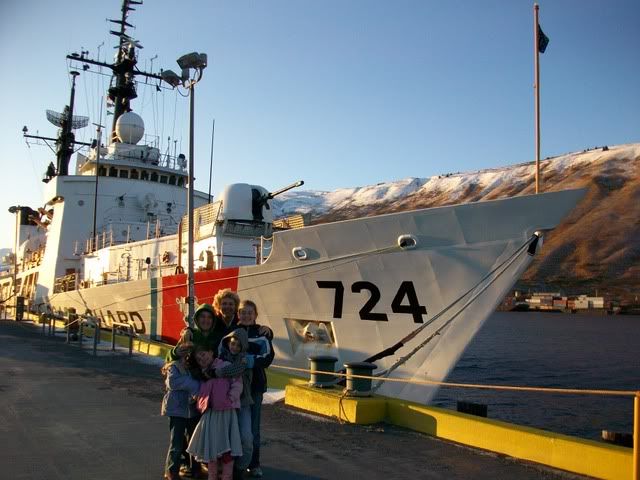 Here are all the kids (and the Coastie that showed us around the boat!) The poor kids (and us) were so cold! Look at them all scrunched together! Poor things! But they had a great time. You can see my mom's and my shadow on the picture!
Here are all the cousins. They were eating chocolate bars from my aunt's chocolate factory in PA.
Left to Right:
Mary (my big brother's youngest), Ashley (big brother's oldest) my Andrew, my Luke, Emily (my big brother's middle) Anna (my little brother's oldest) in front of her, totally engrossed in her candy is Bailey (my little brother's youngest) Confused yet?
Ever heard of King Crab? Yum! My sister got some for us to try. Her's is out of the shell, mine is still in the shell. Look out the window: that is ALL the snow we had while we were here! And yes, that is the ocean right outside my mom's window!
This is Luke is a rare calm moment, reading to Bailey...the youngest cousin (so far!) I love how she is cuddled in his arms!
My mom got a new camera for Christmas, these are all with her camera. I have some great ones to load when I get home. We leave the day after tomorrow. Hard to believe two weeks passed so quickly! We've had a great time, but I think we're about ready to get home! We have a family dinner tomorrow, and we're hoping to tie dye some shirts for everybody. We'll see if we get around to it! :)
Happy New Year everyone!