School is cancelled! Work for DH is closed! So everybody is home again! :) They were all home yesterday too. So that means no stitching for me! One of these days I tell ya, I'm gonna shock you will all my stitching pictures....maybe!
Here are some snow pictures for the day! :) Six inches and it's still snowing pretty good out there.
View of the front of the house: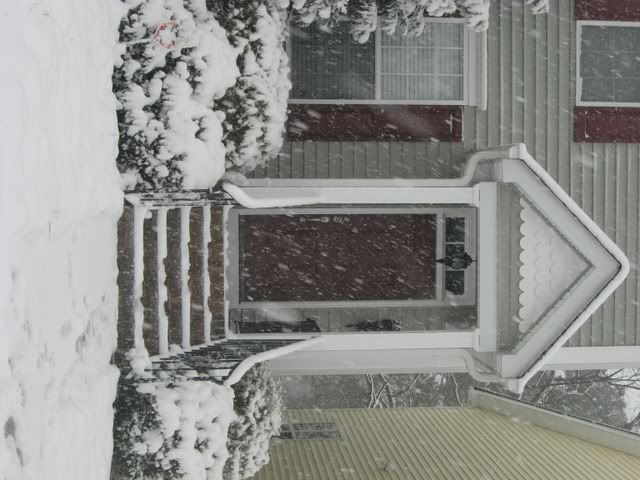 Looking out that front door:
Totally Posed!:)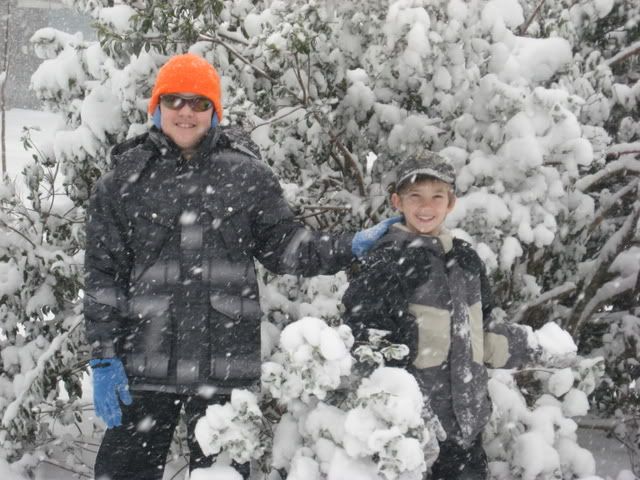 Andrew trying to catch some snowflakes!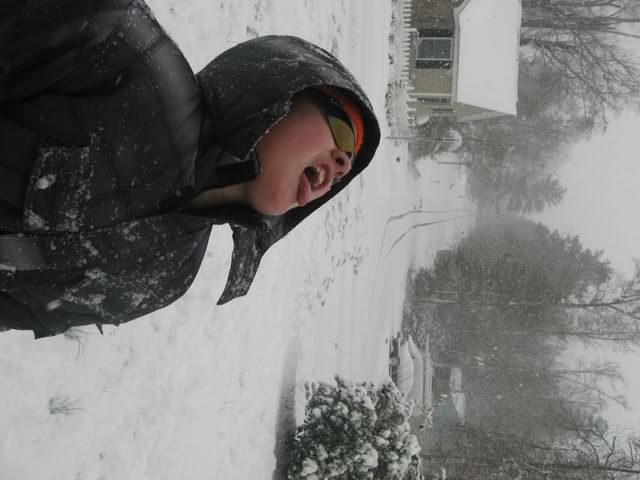 Luke making a snow angel! :)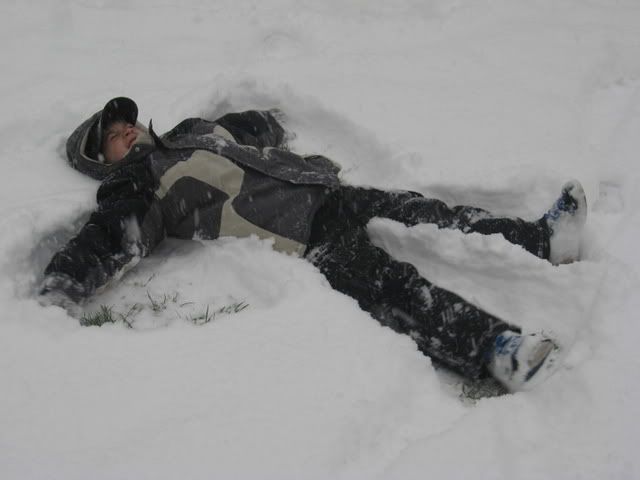 Andrew showering himself with snow from the branches!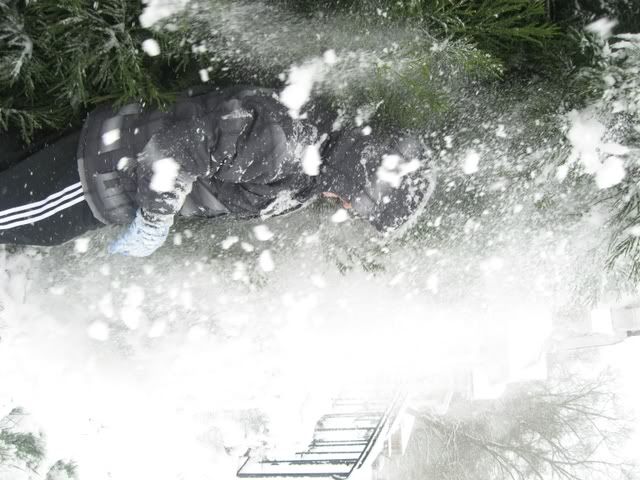 It was Luke's idea!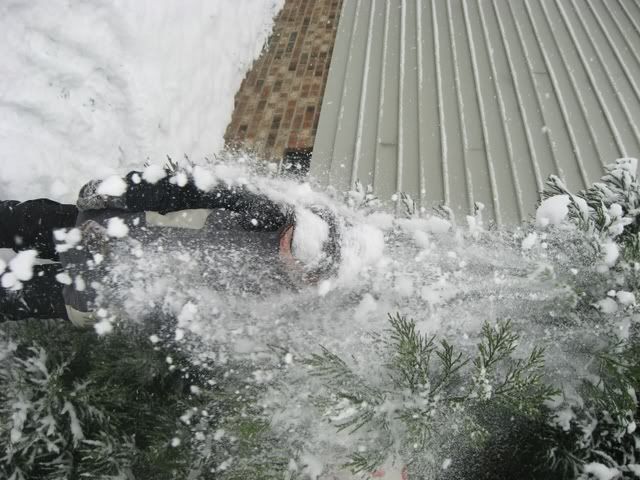 Stitching pictures tomorrow! :) Unless, it's still a snow day!