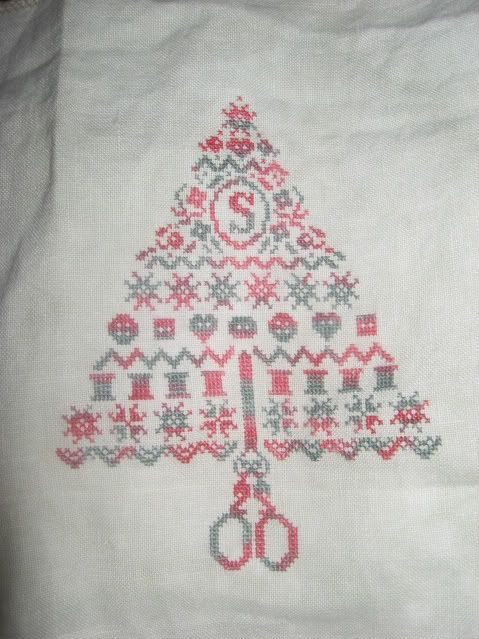 This is a french freebie pattern. I stitched it on some minty green fabric I had from somewhere! And I happened to have this Dinky Dyes silk thread called Noel, that just went perfect for it! I don't really like how the shading on the scissors ended up. See where it looks like three rows of colors? I'm thinking I might change that! Or maybe not! LOL It's stitched over two, but it's a pretty small count, with one thread.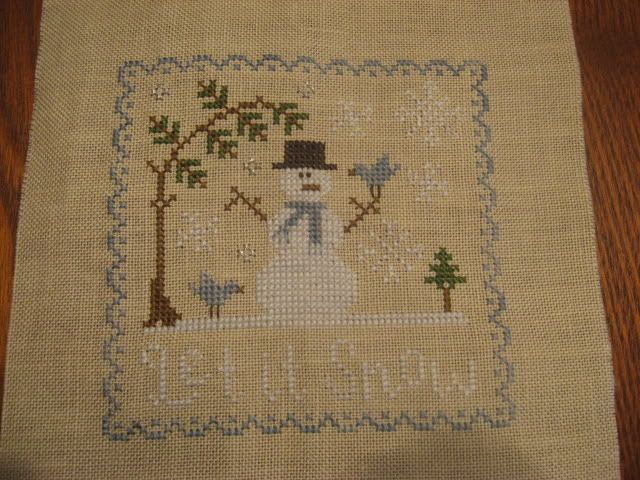 This is from the Just Cross Stitch Ornament issue. I think it's either CCN or LHN! I can't tell them apart! i'm thinking CCN, but am not sure! :)
I finally finished my Fair and Square exchange and got that in the mail. So I am done with all stitching obligations. My grand plan is to just stitch a bunch of ornaments. I have the JCS issues back to 2000 and have hardly sticthed any of them. So I've got fabric pulled and the ornaments marked that I really want to stitch. We'll see how many I get done in December!
My dad is in the hospital, suffering from vertigo. A side effect of the Ramsey Hunt Syndrome he was diagnosed with three weeks ago. He's just not improving, which is scary. He is getting an MRI done this afternoon. My three siblings are with him in AK (along with my mom), so he's well taken care of! But still... :) I'm waiting to see how the next few days go. I'm heading up that way in two weeks anyway, but I will go earlier if I need to!
My oldest played with his 6th grade orchestra at the mall today! I have a video on my camera that I am trying to upload! :) We'll see!