Well, actually, I guess I'm finishing! Yeah for me!
Here is the Stitcher's Wallet. It's by Thistle Threads, for those who asked. And acutally it's called "An Empty Purse" go figure! I have no idea where I got it. I bought a pattern from a lady I know online, and I think she might have included it in the extras she sent!
It needs a button, but my stitching momma is gonna give me one this weekend.
I even figured out what a gusset is and what to do with two of them! It's not perfect, but pretty good!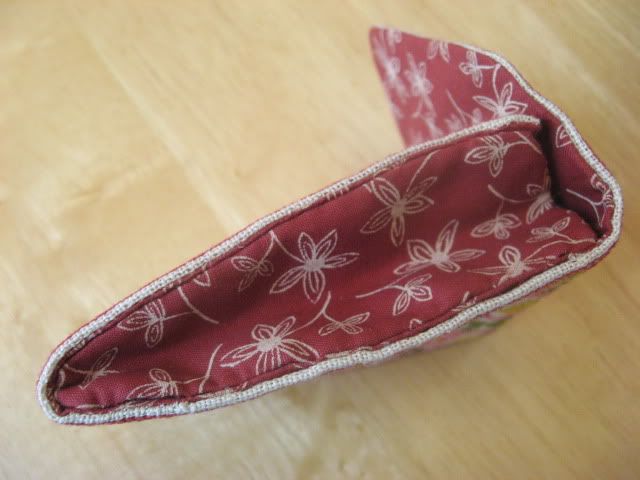 Here's what it looks like when you open it.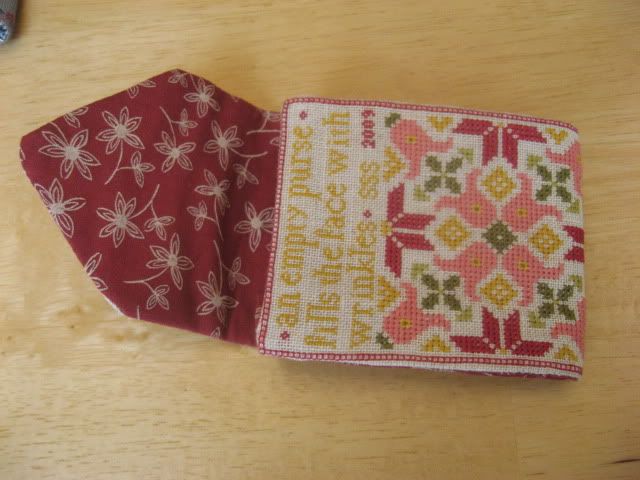 My fob finally has trim. And don't tell the stitching police, but since I can't figure out how to sew on cord, without messing the cord up, I gave up and GLUED IT!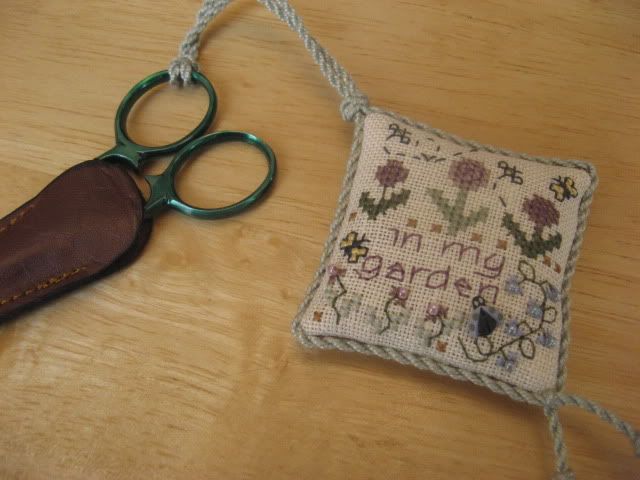 I finished this too. Wish my lining was better!
And here's the back, oops, it's crooked...lean to the left!
And a little surprise for my needles on the inside.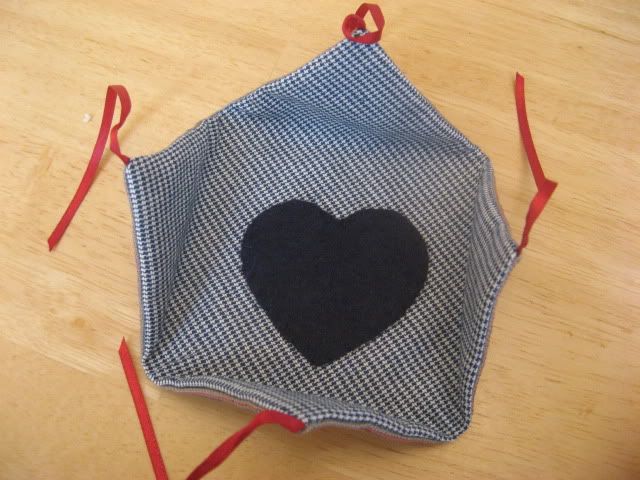 And remember this?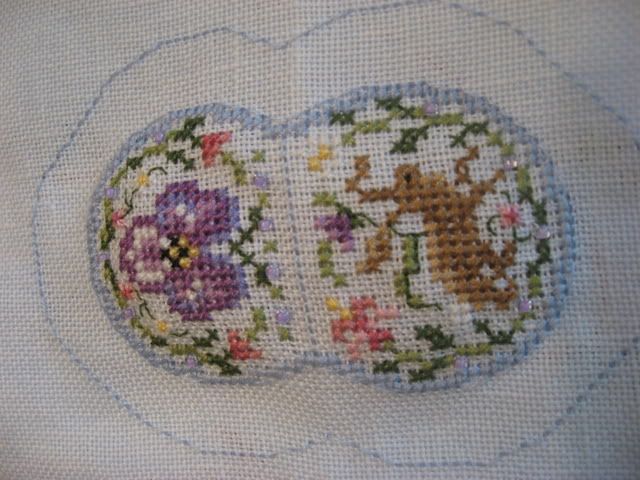 Now it looks like this!
Come on now, it's cute! Isn't it?
Last but not least, my stitching momma told me I had to stitch these two reindeer on blue fabric. So I did. I mean she made me do it! :) They are freebies out there, aren't they cute?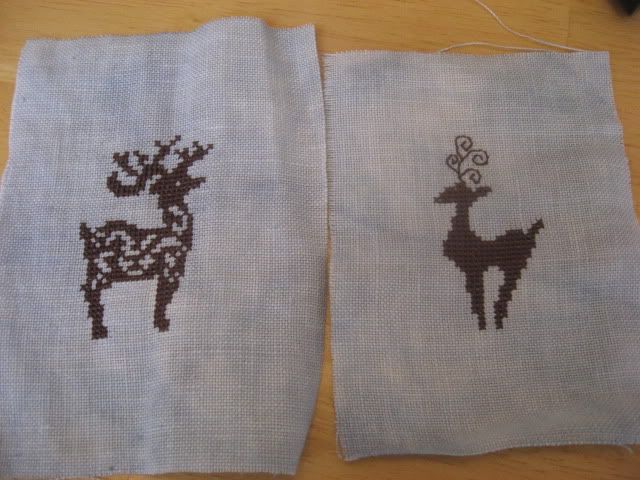 Okay ladies, boys are in bed, Dh is in bed.. it's STITCHING TIME! :)