To start new projects all the time!?? :) I'm in one of those moods where I want to start all kind of new projects, and I'm ignoring all my big projects! :)
My Secret Garden: all I have left is to iron, attach charms, make some cording, and sew it shut! I did finish and attach the gate!
And look at my very own secret garden! I don't like it all that much, but it'll do! I'm just not creative! :)
And I had a sample of one that somebody did online and they added their initials, so I added mine also! Wish I had more exciting initials! LOL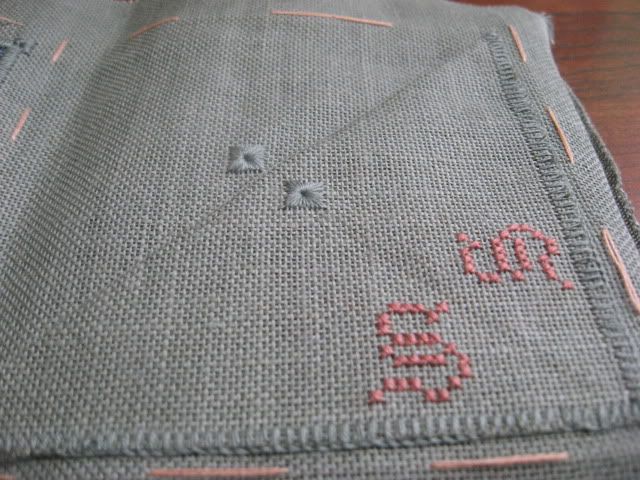 Then MD (my stitching friend from the weekend of stitching) thought I needed to stitch this one, so I did! It's a french freebie somewhere out there in blog land!
While I was at MD's we picked out some ornaments from the JCS Preview Issue. This is going to be finished so it looks like a little sucker. It's gonna be CUTE! It was tan and burgundy in the issue, but I wanted to match the fabric that MD had!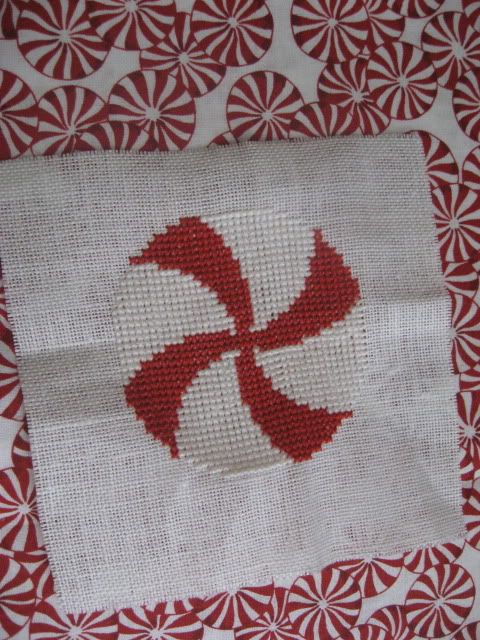 MD also had the Halloween issue, and I found a few things to stitch on that one! Yesterday I was here:
Then I went ahead and finished it last night.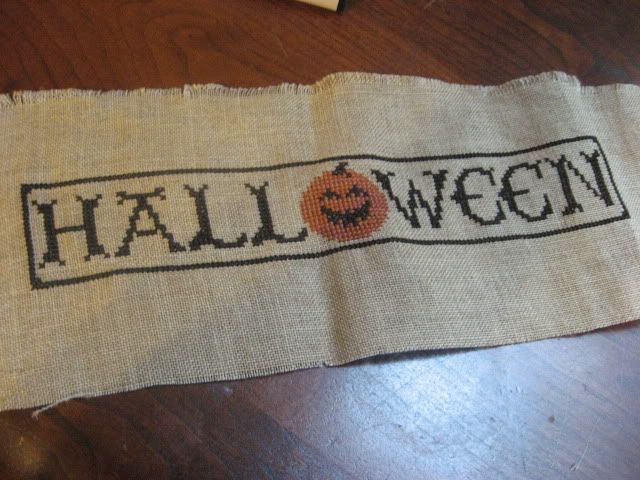 Have you heard of Sam Bish? He is an 8 yr old who was diagnosed with cancer. A group of ladies is making a quilt, and I get to stitch SUPERMAN! He is taking forever, but I'm almost done with him..I just forgot to take a picture!
I cleaned all day yesterday and have school volunteer jobs for tomorrow. Today is rainy and drizzly, I'm going to watch Dancing with the Starts last night and stitch most of the day away. The goal is the trim for the Secret Garden, maybe I'll even iron and attach the charms. The problem, is there is a pattern called Happy Owloween that is really calling my name! LOL
Happy Stitching!
I forgot I had stitched this one the other day! :) I was going through all my patterns deciding what I wanted to stitch and I saw this pattern, not even sure where I got it! Happened to have a green fabric in my scraps and I really like how it turned out! :)