After working o
n my Flower Power for three days straight...I needed a little bit of a break! I'm still stitching flowers and I don't even really care about flowers! This is going to be a Needle Neccessary and I just love how it's turning out.

It's all stitched on one long piece of fabric:



This will be the cover: I need to add some wording in that big empty space.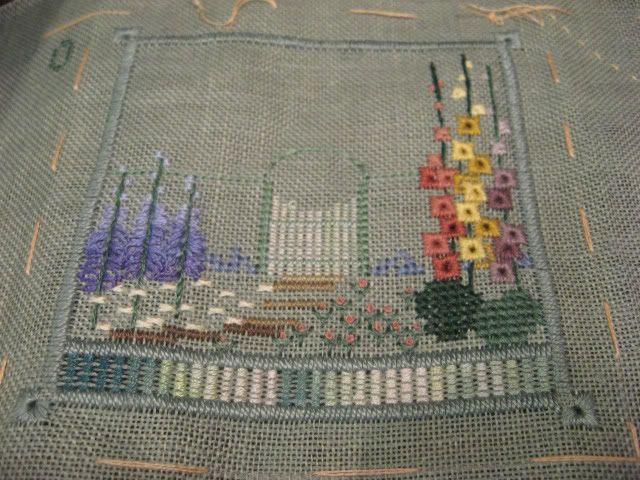 This will be the back. I picked the initial pattern from an antique stitching book that I found in my Grandma's things when she passed away years ago.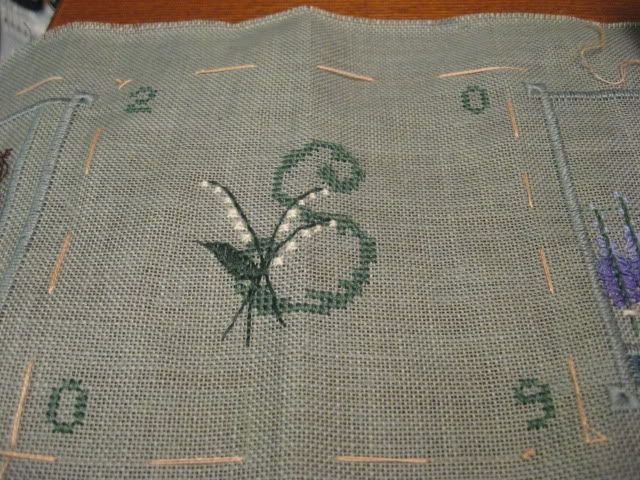 One of the stitched panels that will be inside the little book.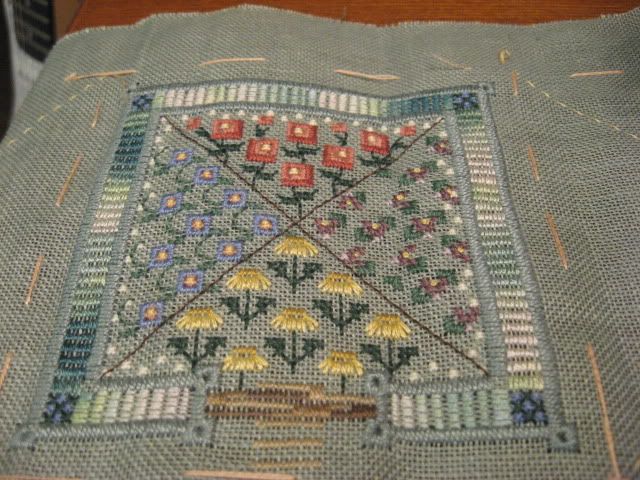 I am somebody who stitches exactly what's called for on the pattern. Very rarely do I adjust a single thing on a pattern. In the middle of this Secret Garden, is a secret garden behind a little gate that actually opens. Well, wouldn't you know, the secret garden really is a secret! I have to stitch the whole thing with whatever flowers I want to stitch! SCARY!! Above this blank space is a branch with a bird, but the rest I have to design myself!! YIKES!


Since I took this picture, I'm almost finished with the above section. And I've added the two pockets to the other two panels.

Almost finished! If I can find time to stitch tonight, all the stitching will be finished, then I just need to add the charms and sew it together.