Okay, well maybe it was a little more than a week, but probably less than ten days.
Here is the needle book I was telling you about!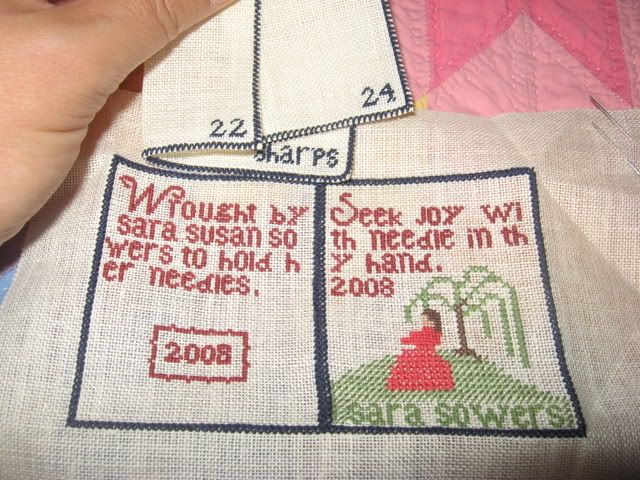 I stitched this ornament today... I'm just missing the whisper 68 to stitch the fur on the coat. Anybody have a few strands to share?! :)
And here is the finished Our House Rules! I love the vines and grapes.. don't you!?
I stitched a little rabbit today, it was a freebie on the net somewhere. I'm going to make it into one of those floss tags SOMEDAY! :)