I don't even know who most of these designers are! These are just rolled up in my box of finished stuff! I think this might be a SB design? I collect nativites and really need to do something with this one!
I stitched this for my mom, with the idea of making it into a bag or pillow. I have five nieces who she reads Bernstein Bear books to all the time.... I just need to do it! :)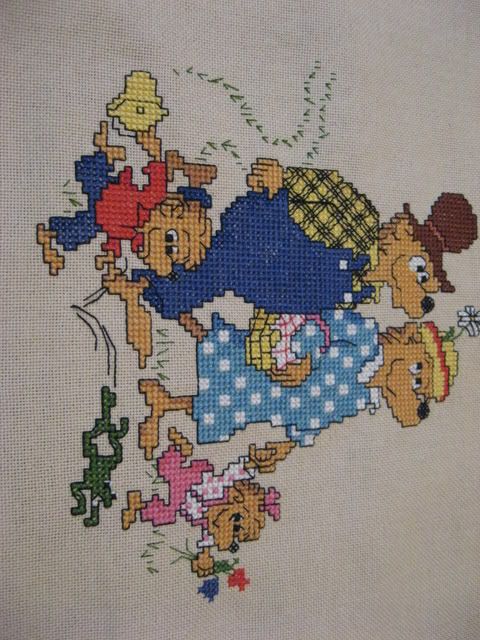 My friend Linda loaned me this pattern. I really like it, but kind of wished I had done the purple darker... Hmm!
A close up of the bottom part.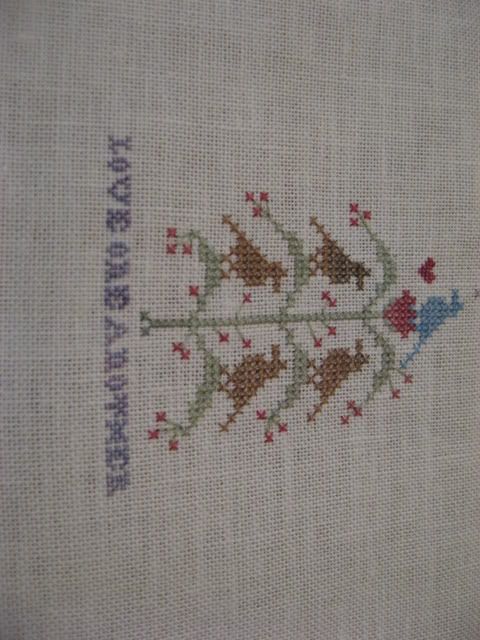 This is a LK that I really like! A really quick stitch!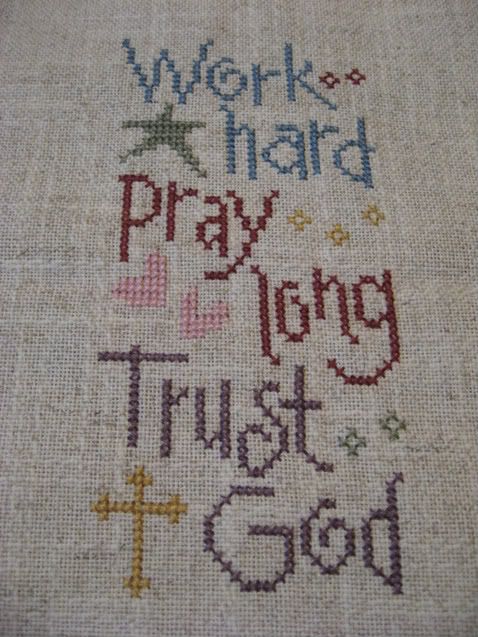 I'm not sure who this is by.. Maybe a LK? Kind of looks like her style. The button in the corner is supposed to be a package.. I think I might take the tree off and just leave it blank.
This one is the biggest shame of all! It's been done since 2005. It is a PV pattern, that came in a book along with a little boy praying at his bed. Not sure why I did the girl, when I have two boys! At first I thought maybe for one of my nieces, but if I stitch one big picture, I'm gonna have to eventually stitch four more! So then I thought, maybe for the little girl that's named after me? But then I really like it.. so I'm holding on to it for now!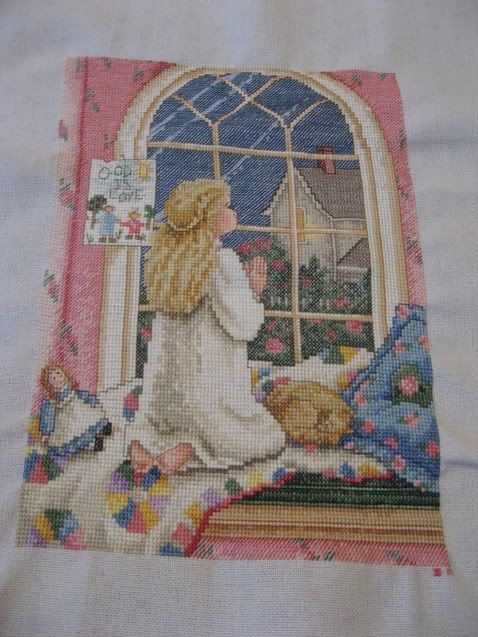 A close up, I love the little coloring page, don't you?
Thanks for looking!
Don't be impressed...some of these date back as far as 2005! :)