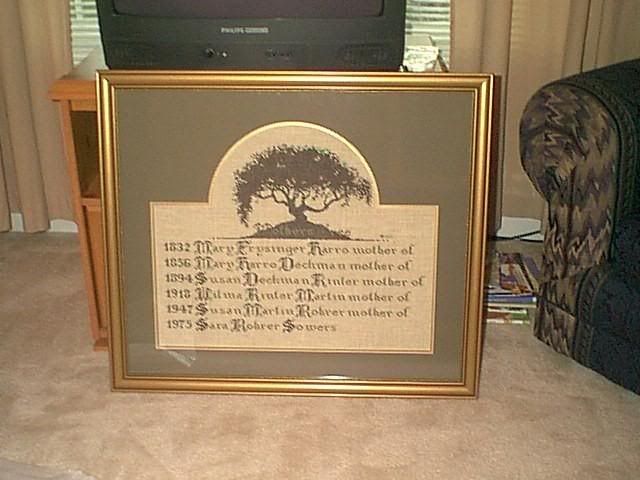 This is six generations of mothers in my family! It sort of ends with me, since I have two boys! I still wish I would have ended it by stitching my name then "mother of two boys" Oh well! There is plenty of extra fabric under the frame! That was back in the "Just in case we have another baby" days! We're over that now! It hangs on my wall over a shelf that has pictures of each mother! Love this one too!
I'm adding a picture of how I have this pattern hung. (how do I get indoor pictures w/o having the reflection of the overhead lights??) It's not a great picture, but you get the main idea! The older pictures are very cool, you can definitely tell the changes in time!

We have recently moved into a new house (new town too) and I've got to get our walls painted! All these pictures look so much better on a darker wall! Someday...