Ta Da!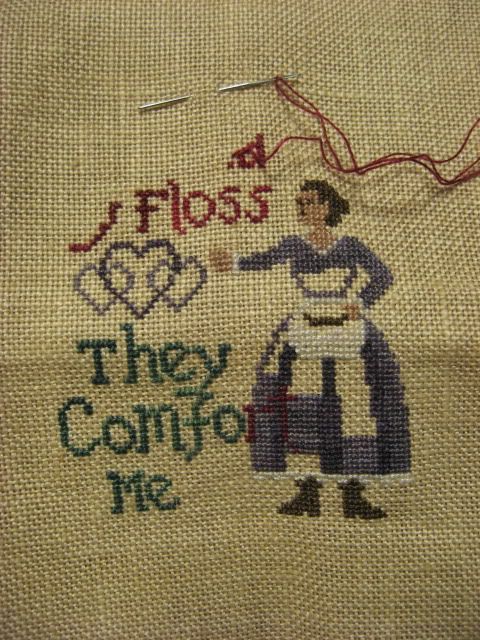 She's almost topless at the moment, but at least she's not headless anymore!
As you can tell, I had stitched the words in green, but the r and t just really blended into the skirt colors. Who knew that green would blend into purple? So I found this brighter pink/red color and wanted to make sure it wasn't going to do the same thing. So I frogged the r and t to make sure, before I frogged all of it!
I think the red will be fine, I still like the green better, but I wanted to be able to read the words too!
I'm going to do the border on the bottom that she stands on, in green and the leaves between the words will be green too. So I think it will all work fine.
Now, I just have to frog all that green, over one stitching!!
She's pretty tiny. I just grabbed a random piece of fabric, and it's got to be 32 or maybe 36. I'm hoping to be done this week and start the drawing by the weekend. We'll see if it works according to plan!
My momma comes to town on Saturday. Today is going to be spent cleaning and straightening up! Hopefully I'll be able to stitch a few hours at some point today!