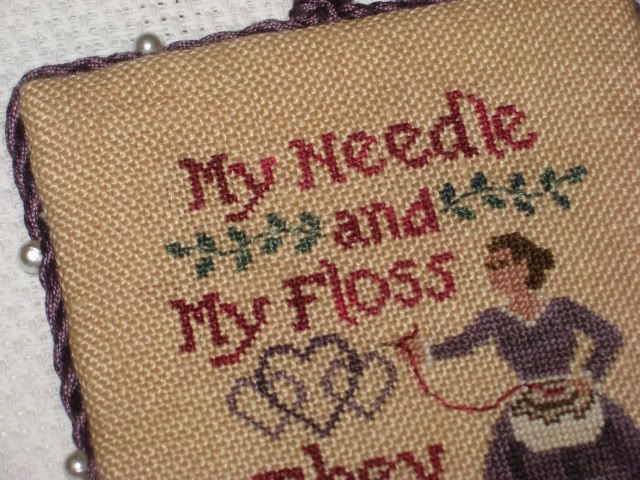 Here she is! :) And she's ready to travel! This time she will be going to the great country of ENGLAND to visit
Carol R
. There is an itty, bitty, tiny issue! My youngest has managed to get the flu somewhere over the weekend. So we are stuck in the house for the next few days at least! She will be mailed as soon as he goes back to school. Hopefully by Wednesday or so!
In case you were wondering, no she does NOT have a nose! LOL She did have one, but we did some cosmetic surgery and removed it! I like it much better this way!
The first picture shows the colors much clearer, don't you love that red?! I love how the red changes shades! But here she is in her full glory! (well maybe her full, fuzzy glory! didn't want to spend too much time taking a perfect picture!)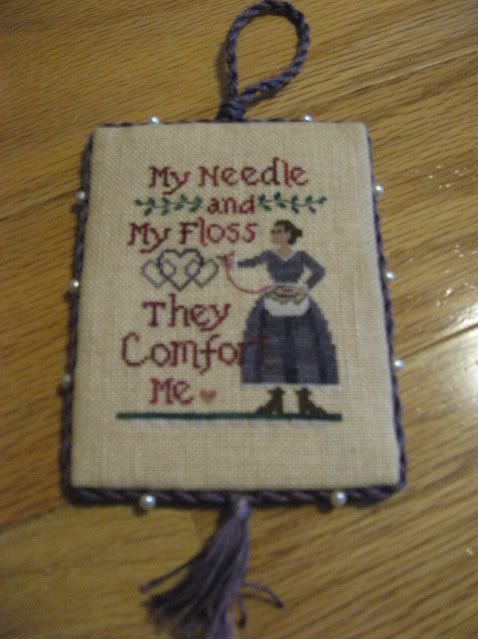 I've loved every minute of her visit with me! It's great fun to be included in the journey! I loved all the visitors that she brought to my blog. Hope you will stick around!
On a side note: I've been invited to stitch with some ladies who do quilts for sick children. I first learned about them through the 123mb. There is a little boy Sam, age 8, out there that is really sick. They are making him a cool quilt! Here is my square! :)
And there's another little fellow out there who will be receiving a Cars quilt! Here's Flo!
She is stitched on 11ct aida with 3 strands of DMC! Quite a change from my over one stitching! :)
CAROL R I guess you need to email me with your address! Congrats!