The problem with the internet is that you find all these really cool patterns that you love, that you can't get anymore! :) At the 123mb somebody posted about this
neat needlebook
they made, and it's probably one of the neatest ones I've seen. Come to find out it's a Merry Cox pattern. So I start googling around and find all kinds of patterns that Merry Cox has designed that I just love. But they are all from mid80's or 90's and about impossible to get! In my searching, I discovered I had already stitched one of her patterns, without even knowing it!!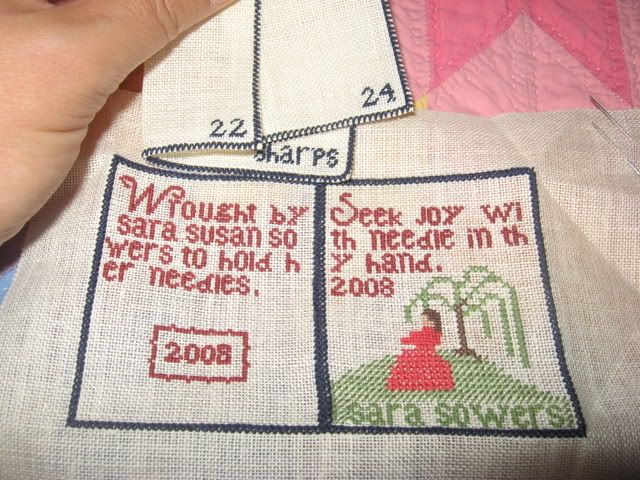 And this was a random pattern I found in one of the bazillion free magazines at one of our Tarheel Retreats! I should have recognized her style! But I found all kinds of stuff I'd love to stitch by her!
Check these out!
And I REALLY love this one!
Guess I'll have to finish one of the hundreds on my to-do list already! :)