Faye
, who I've gotten to know in real life, swears she can make this thing look pretty! :) I finished stitching it tonight and actually the greenery makes it look a little better. Though I still think it hovers pretty close to the U.G.L.Y. category! :)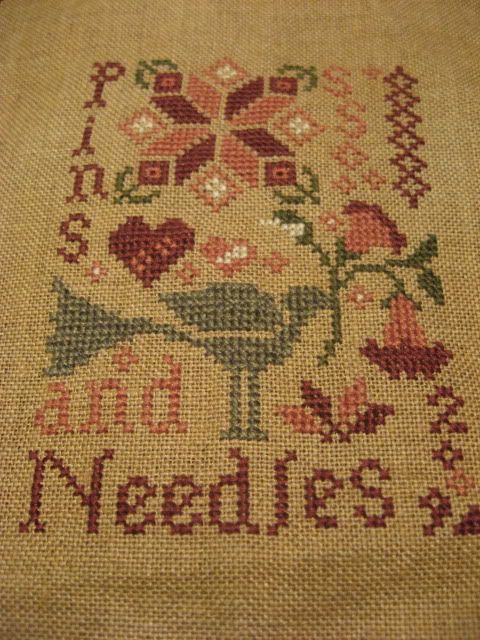 Ooh, and I added the eyes, which I like. Not too sure about that mouth though! Who has a french knot for a mouth? Are they supposed to be singing? I need to iron it, before I can add the beads.
And check out Willy! :) He's sitting there by his little penguin buddy! Aren't they cuties?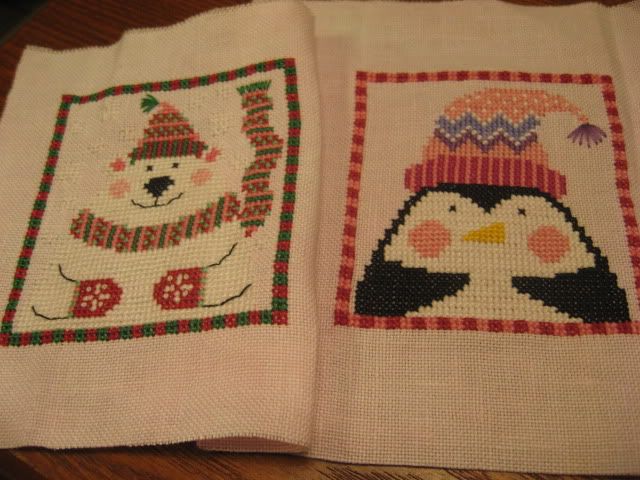 And of course, I had to start something else new! This is by Blackbird Designs, I think. It's called Sweet Heart, it's supposed to finished in the shape of a heart. The fabric is about the right shade, but not exactly what the pattern called for. I started on another green, but realized it was 28ct, so put that up. And this is really too small of a count, I'm pretty sure it's only 40 ct., but I think I'll like it better on this fabric.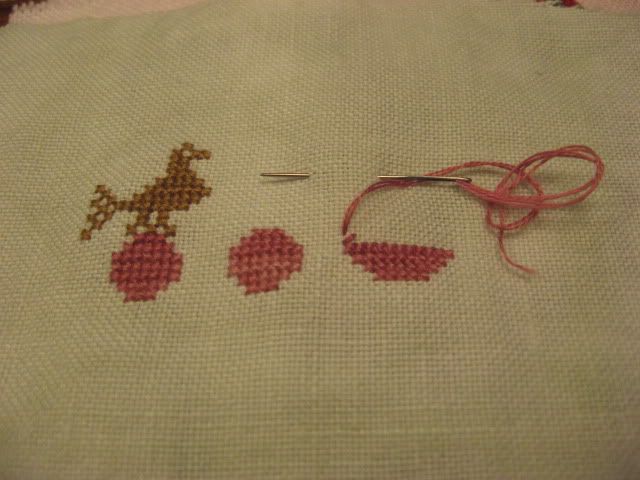 Now where does the Finishing Fairy live, so she can come finish all these little projects into something wonderful?