Remember a few days ago when I was whining about my
U.G.L.Y little pattern
that I had stitched. I had wanted to stitch it for months and months and then was so disappointed when it turned out UGLY!
My new real life stitching friend, Faye, was sure she could make it pretty! Mmm, Hmm... sure I thought! I sent it to her on Friday.
TODAY I have a package crammed into my box (grrr...mailman!) and I was shocked to see it was from Faye, already!
I was thinking maybe she'd put a little fabric on the back and maybe a hangar.. but NO! You should see this little thing in person! All the little details are so cute! Check out the scissors hanging from the little ribbon, with the little button!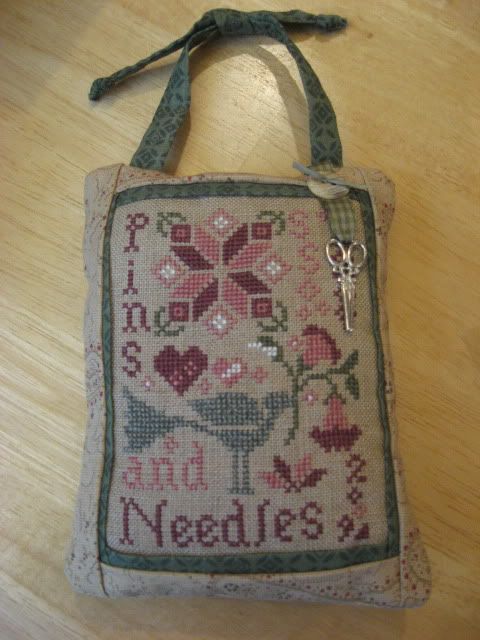 She even made the back a little fancier! Why don't I think of stuff like that?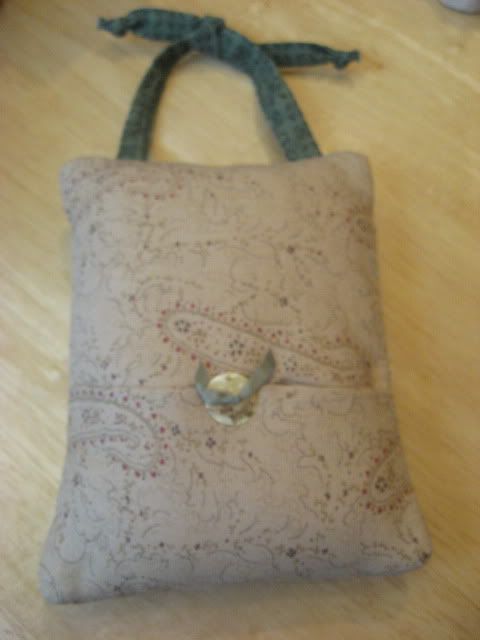 I told Faye she better watch out, or I was going to send her my whole pile of stuff I need finishing! She is WAY more creative than I am!

She doesn't live too far away... hmm!! Wonder if she'd notice a huge pile of things that need finishing, added to her own pile?

Thanks again Faye! I just love to pieces!