Seems like finishes around here take a few different steps! Unless I sent it to Faye! :)
I did my very first flatfolds the other day. They didn't turn out too badly! I still need to add the trim to both of them. Actually, I might only add trim to the snowman, I might leave the LHN as it is. What do you think?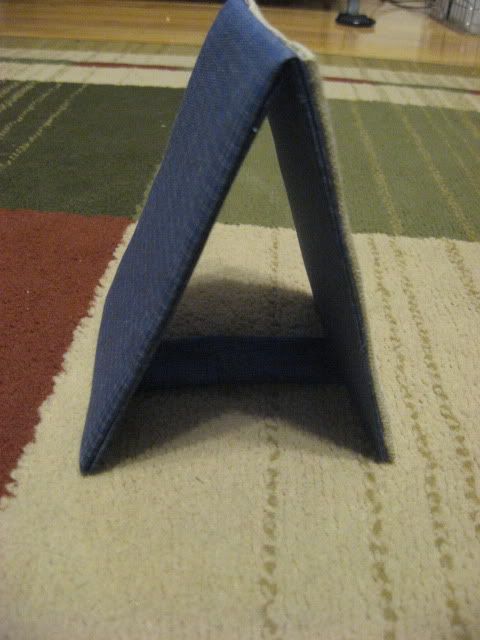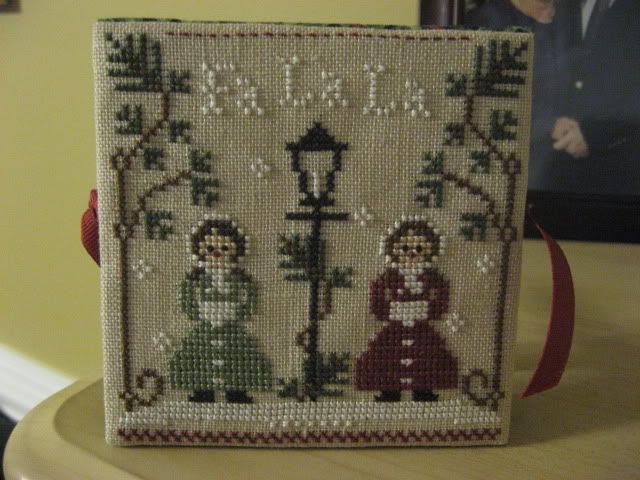 I finished a few little pillows. I stitched these in time for Valentine's Day, but, well, you know! At least I'll have them for next year, right?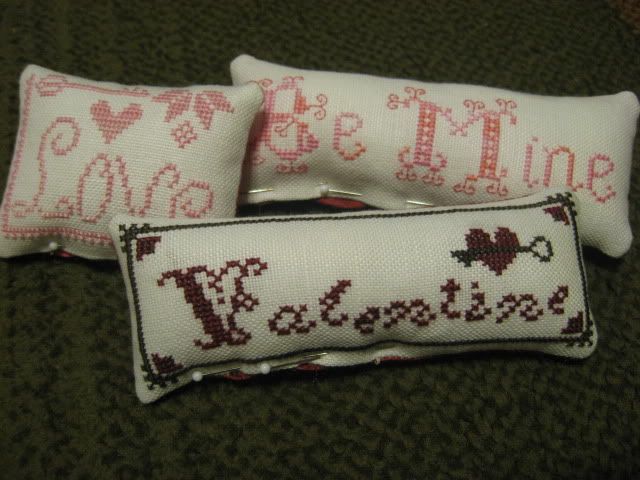 Then I had been seeing the pillows with matching fabric on the front, so thought I'd try a few of those. My favorite one is the turkey. Just happened to have the fabric, and it matched the dyed threads perfectly! I took these pictures before I stuffed them, just need to add some ribbons and buttons or something!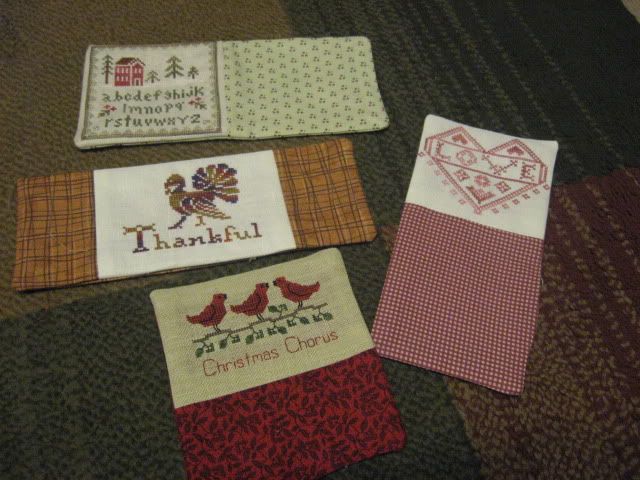 And remember I started this the other day? It will be finished in the shape of a heart, if I can figure out how to do it! LOL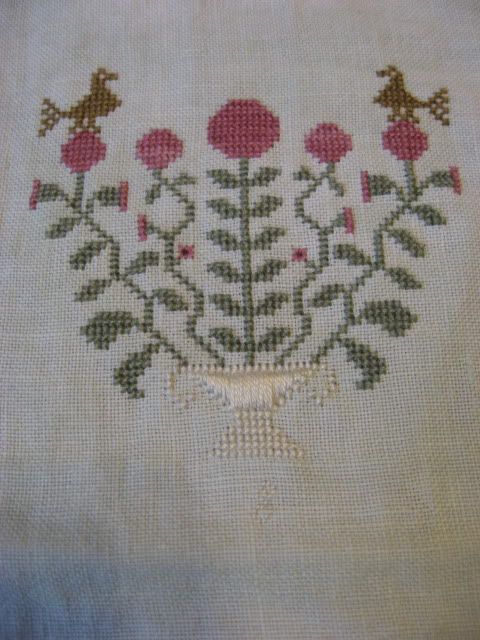 And then I've been wanting to join in Sylvi's SAL. She releases one each month, and so far I'm three months behind. I'm hoping to get caught up and then just stitch each one as she releases them. We'll see! I'm going to stitch them all in one long line, stitched over one on 25 ct.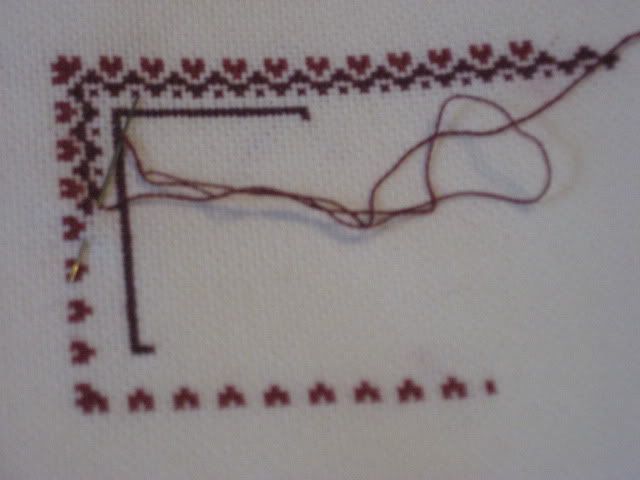 Course I always have Flower Power in the wings, and right now I need to finish up a pincushion for an exchange and stitch a quilt square.
Thanks for stopping by!