And boy are my kids
disappointed
! Truth is, I'm a little disappointed myself. But parts of the state are already icy, so we just had to cancel to be on the safe side! We didn't really cancel, as much as we delayed it a few weekends!
So...we have a whole empty weekend in front of us...
A few weeks ago, I was ready
Kathy's blog
and she mentioned having this lighthouse RR that needed a few more lighthouses stitched on it. And since she's been so much fun in the
Friendship RR
that I am responsible for, I emailed her and said I'd stitch one for her.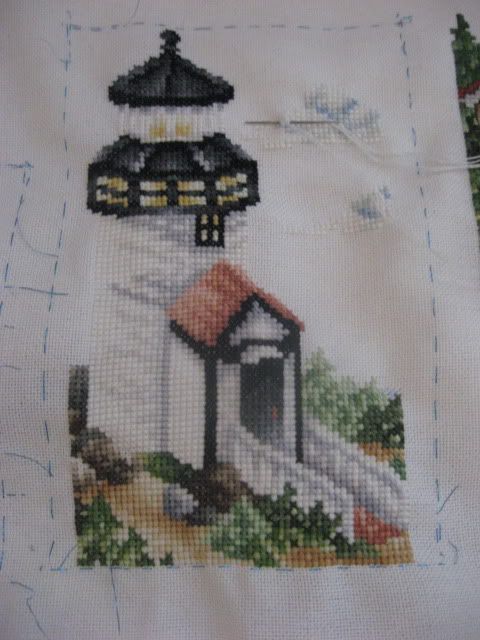 Now she warned me, she really did! :) But this lighthouse has ten shades of white through dark grey! And that's just the main section of the lighthouse! And it is gorgeous! I'm not a big lighthouse person, but this RR is incredible!
So I've had to set
FP
aside, so I can finish my obligation to Kathy! So if I never go back to
FP
, I can blame it all on Kathy, right?
Here's FP the last time I stitched on it! :)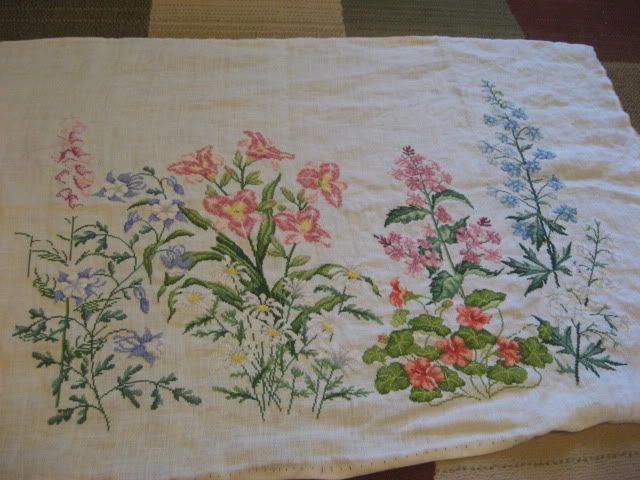 Here it is after last weekend. All those green leaves are a pain to stitch...well maybe boring is a better word to explain it.
Just need to finish that one stalk of pink flowers. Then add a bunch of white and pink daisies to sit on those leaves. Then I'm done!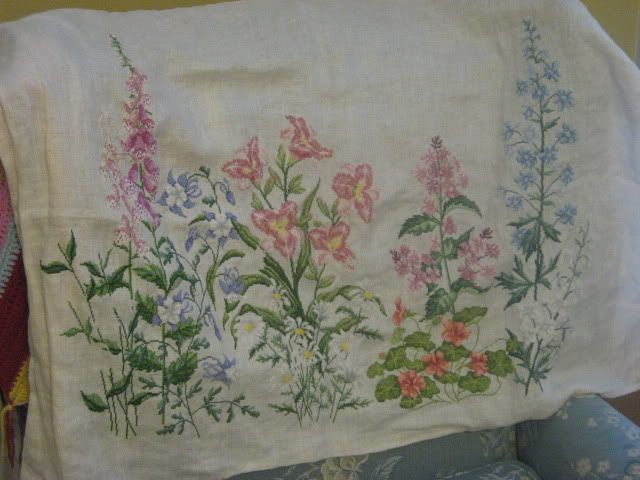 Well, sort of done! I have to backstitch that entire piece. Add tons of french knots. Oh and did I mention all the bug and butterlies and hummingbirds that need to be added? They are all stitched over one! :)
We finally got snow! I know it's not much, but the boys love it anyway! Me? I'm cuddled up inside, stitching!


Why can't the boys never just stand still and take a picture? Seriously!
Ah, much better, and why couldn't we just do that in the first place?