Okay, enough of this snow and cold! I live in the south, for heaven's sake! :)
Today is the second snow day, for my boys! No announcement for tomorrow yet, at the most, I think they might have a two hour delay.
*Updated! School canceled today for the THIRD DAY!*
Some of the side roads are still really icy. So we'll watch the evening news and see what the announcement is!
I have NOT given up on FP! :) But there was another pattern I needed to stitch really quickly! Remember the one with the different threads I was deciding between!? I decided to go with the less bright varigated thread. But when I had stitched the first letter, well it just looked kind of boring!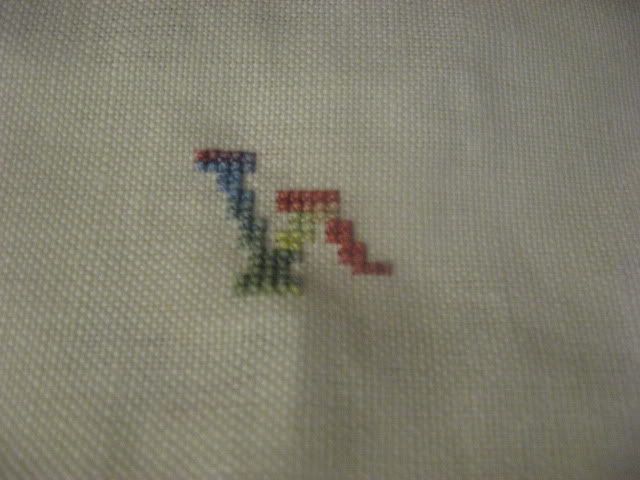 Then I thought I'd try the color it called for, Turkey Feathers, and thought maybe I would like it better after I actually stitched with it. Nah, too dark and blah, not what I was thinking!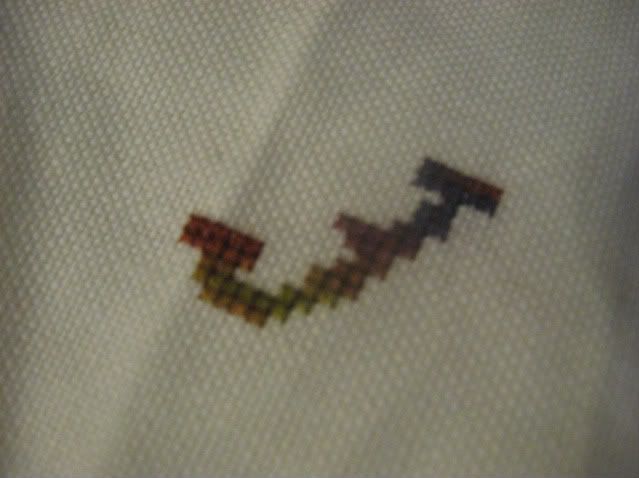 So I stitched a bit with the much brighter thread, and really love how it turned out! I left off the border, and will just make it into a fun little pillow for my friend.
I stitched as much as I could, and ran out of thread! DUH! :) So I've ordered more, and hopefully it matches EASILY! We'll see! When it's finished it will say, "Well behaved women rarely make history!"
So I ran out of thread last night around 11:00pm, and didn't want to go to bed! So I picked up a little Valentine's freebie I saw
Mylene
stitch! It was such a quick stitch! :) I just used some Victorian Motto red thread and the brown is a Crescent Colors, I think! Want the
pattern?

Remember the original thread my pattern called for....Turkey Feathers. (a silk thread) What else could I use it for? How about a Turkey Freebie!? So I'm a little early for the season, but the Turkey is cute!! :) The pattern for him is on the
same page
as the Valentine's pattern.
Back to FP!