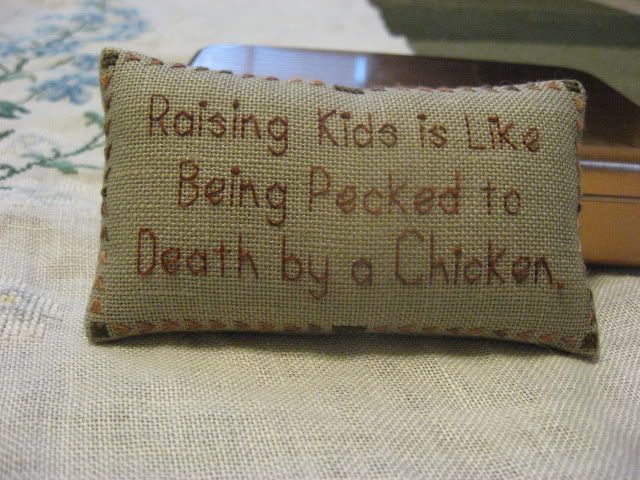 My old blogging friend: motherstree stitched this and graciously shared the pattern with me! I originally was stitching it for myself. You see, I find they perfectly appropriate and hilarious! But Luke came up and saw me stitching it, and didn't care for it too much! Guess he took offense to being compared to a chicken! ha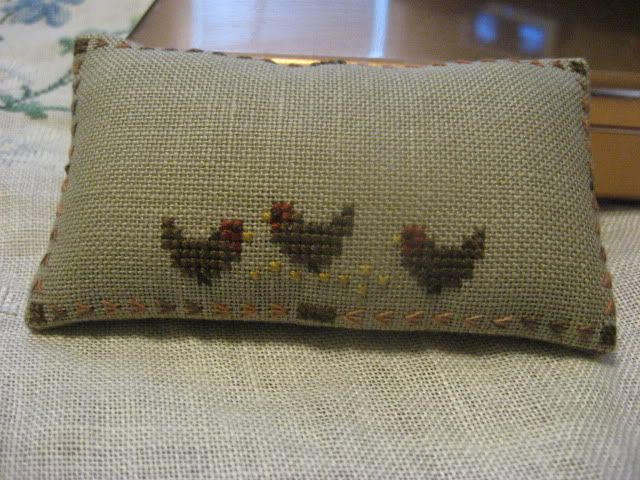 So instead I am taking it to Hawaii and giving it to my SIL. She has three kids, none are old enough to read, so surely they won't be offended! :) I dug out my LHN "Hen Party" and they had a little cluster of three chickens, so I stitched that on the back of the little pillow. Cute, huh?
Remember I said I was going to work on FP?! Well, I did it! Yes siree! In fact, all my flowers are stitched! I started it in February 2009, so guess one year to get that much done isn't too bad! I stitch in hand, look how wrinkled that left hand side is! Yikes!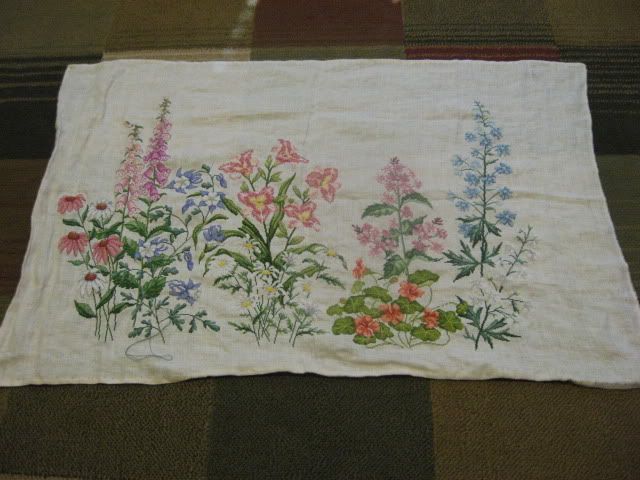 This much of it is backstitched, except for three itty bitty leaves: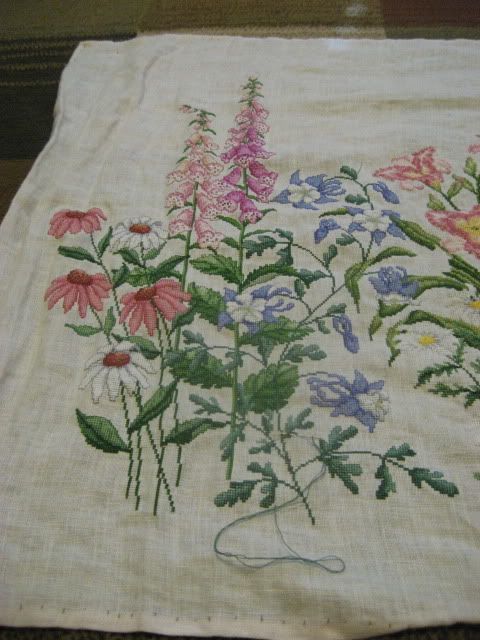 This part still needs to be backstitched!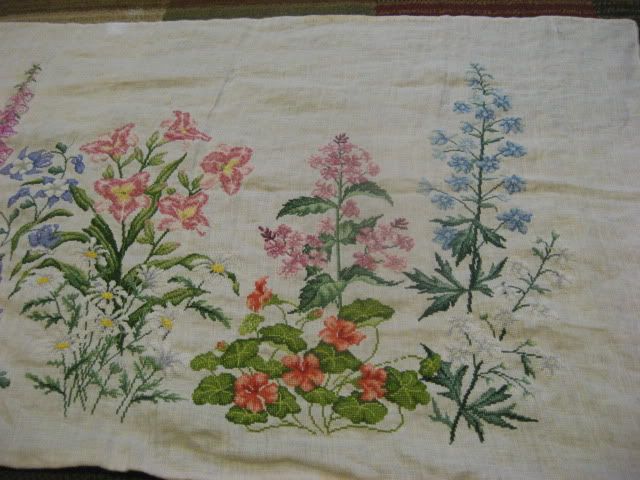 Oh and then there's all those hummingbirds, bees, butterflies and bugs that need to be added!
I still have lots to do before we leave for Hawaii tomorrow! The bathrooms are all clean. The cat has gone to my inlaws (bless their hearts). Livingroom is pretty much picked up. I have piles of clothes for the boys. Cross-stitch stuff is ready. What am I missing?
Oh, just the tiny issue of MY CLOTHES! :) The boys have a birthday party tonight, so that'll give me a good two hour slot to finish packing...okay, start packing.. whatever! DH will be home from NYC tonight at 10:30pm! I'll probably have to do a load of wash for him, and then he needs to pack!
See ya in a week! :)