So remember I purchased
this pattern
to stitch for one of our college kids. Apparently, there were two different color themes for the same pattern. I asked to be sent the one that was shown in the picture, but was sent the other one. It's a beautiful thread color, but I think it's too rich for the pattern, don't you?
I was thinking something more fun and whimsical...but this might be too bright? (where did that little black speck come from?!)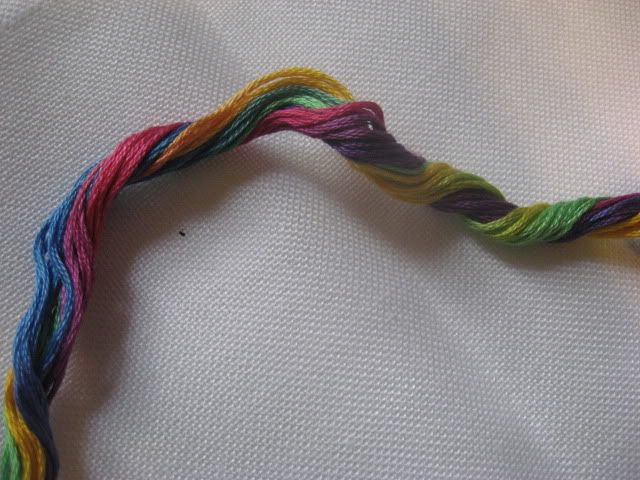 I have this option, it seems about right, but I'm not sure!
This is a snowman by JBW. Can you read what the tummy says? I think it's really obvious, all the way to the bottom line! I might have to chance the last two letters!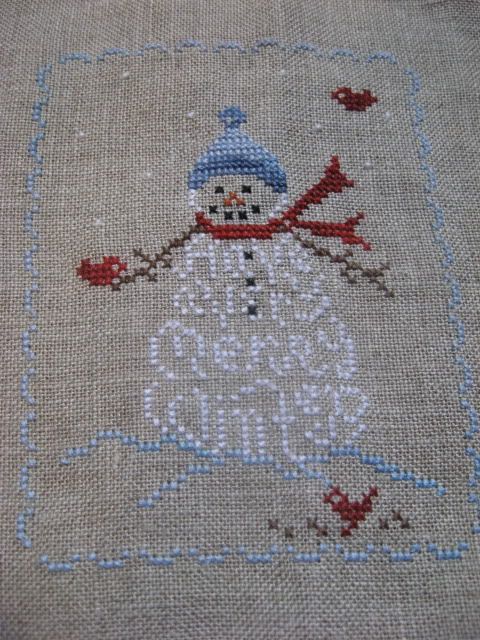 These little ornaments are all from the JCS 09 issue! I decided I needed to start stitching some of those cute ornaments!

This one is by PS: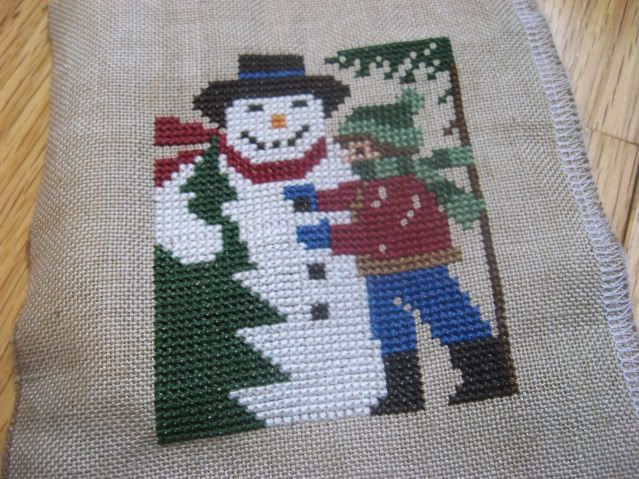 This is by Cherished Stitches. It's supposed to be finished as a needlebook! Not sure why there is a needlebook in an ornament issue! But Whatever! I think it's cute! I changed the shades of green and red, I was tired of the same old Christmas colors! I used Victorian Motto Sampler Threads.
This is called Blessings: stitched on 50 ct. over two. It sure ended up wabby-jawed! I'm going to have to block it to make it square again! Actually, I'm not 100% sure it was square before I started!
Last but not least, this was a freebie from years ago! I've always wanted to stitch it, and finally got around to it this year. It's a little pincushion! Cute, huh?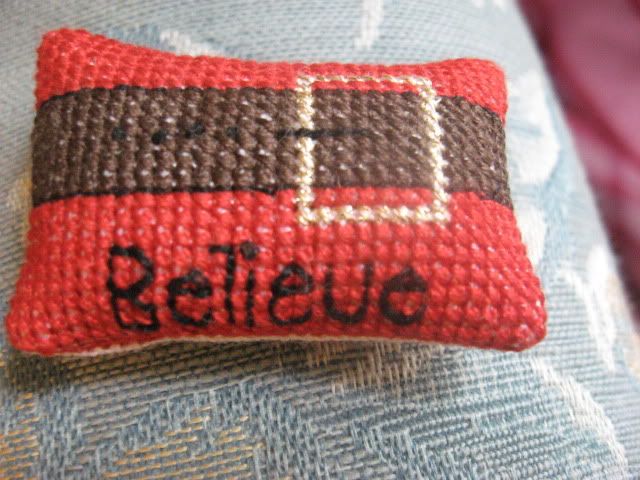 Thanks for looking!