At midnight, the day after Christmas, we loaded up the Cruiser and headed to PA to visit my great-grandparents! We had a great time with them! And I was pleased with their health, and levels of activity! They are both 92 and don't they look great!?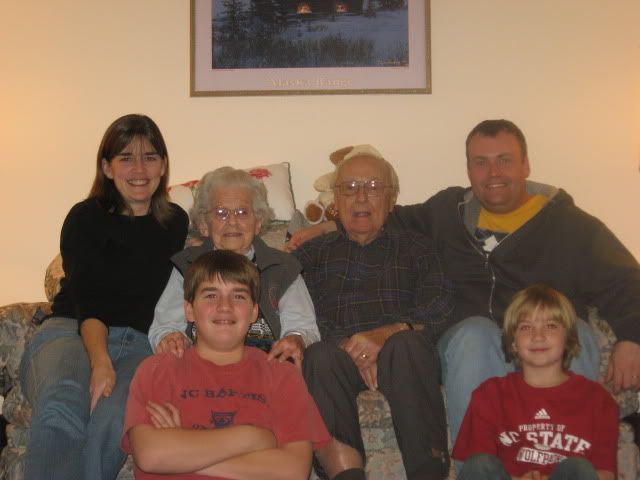 We played tons of Dominoes! Even Grandpa, who usually doesn't like to do stuff like that!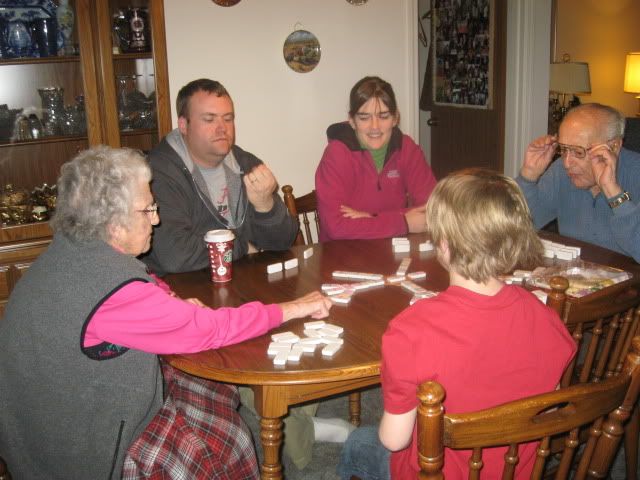 Andrew's life goal has been to get taller than his Great-Grammie! Looks like he finally made it!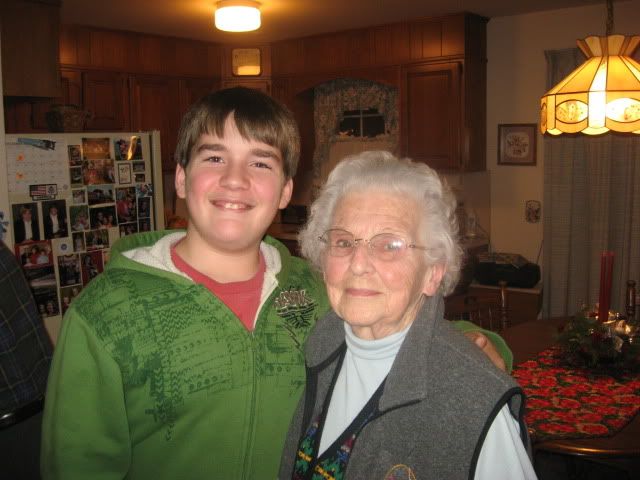 I have been doing some stitching! This is Mistletoad from JCS 09. I still need to stuff and finish it! I messed up big time! But can you tell?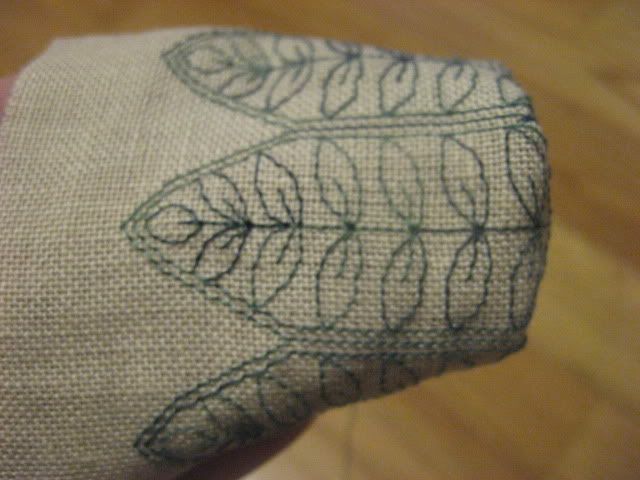 The bottom of this thing, sure was tricky to get together! But I think it looks okay, don't you? All that backstitching sure was a pain!