I kitted up a few ornaments from the JCS issue to stitch. I just absolutely love the colors on this little ornament. It's not the called for colors, but they are overdyes from my stash that matched the picture! Most of them are Victorian Motto Sampler threads. You should check her out on ebay, her threads are awesome!
This is the LHN ornament from the 2009 issue.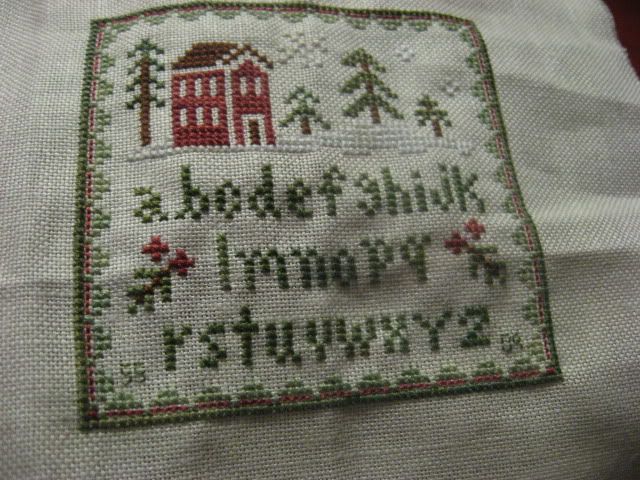 Isn't the border a cute idea? I don't think I've seen a pattern like it.
Those pictures sure aren't too great! Guess it's too dark and gloomy this late at night. I'll try to take a brighter one tomorrow.
I've started on the Mistletoad ornament. It's all backstitch, and it's so slow going!! I'll probably get it finished tomorrow, depends on how much cleaning I want to do!
Merry Christmas!