It's U.G.L.Y. It is, isn't it? It's that freebie from Lilybet Designs. She said to stitch it with one thread, but I didn't want too...I think I should have listened! I stitched it over two on 50 ct linen, and it's just U.G.L.Y. Who ever saw a yellow bird anyway? And look at that dorky bird on the bottom right! I even used all the right colors!!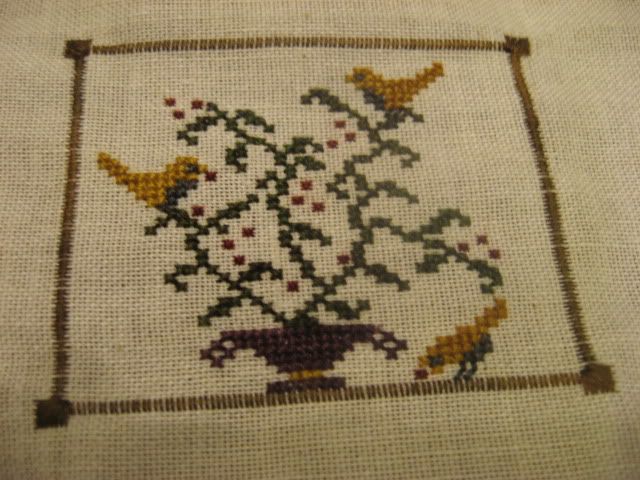 Here are some cute feed bags, I stitched these a few years ago. We found these patterns at an LNS (Dixie Darlin) in Pigeon Forge, TN. I'm almost positive that the patterns were made by somebody in their shop? I have no idea who I loaned my reindeer pattern too!
Here's the front of the bag---Don't you love that blue?!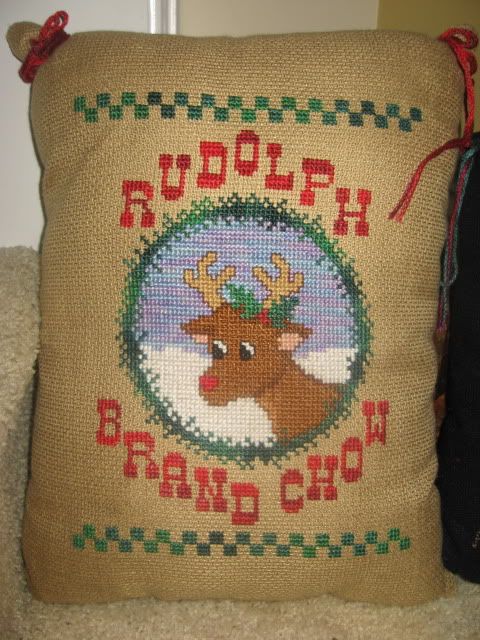 The back:
And here's the Snowman Bag. Wish I would have used more fabric, so I would have a bigger bag, but I wasn't THINKING! LOL
Front: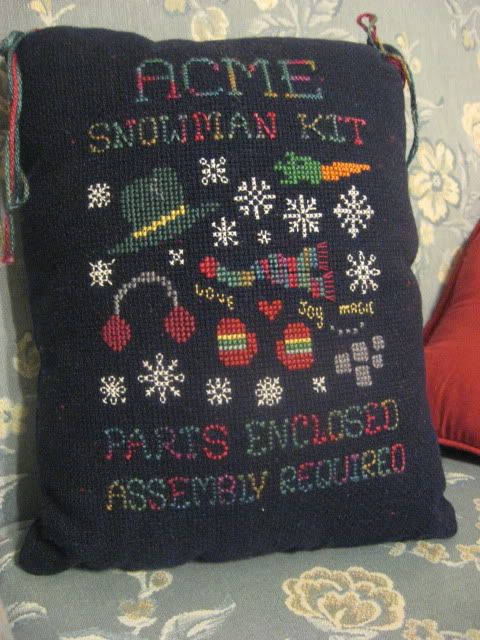 Back: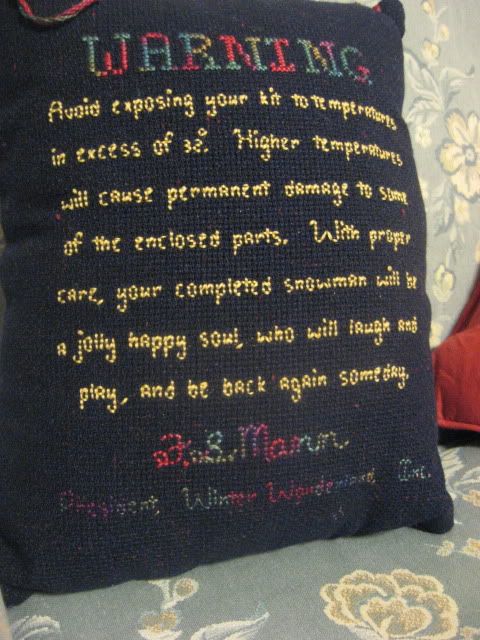 I'll leave you with the most recent pictures of my boys. Andrew had an orchestra concert and I told Luke to go change out of his muddy shirt. I told him he didn't need to dress up, but just put on a non-muddy shirt! :) He came back downstairs with his white dress shirt and black suit jacket. He doesn't even wear that to church!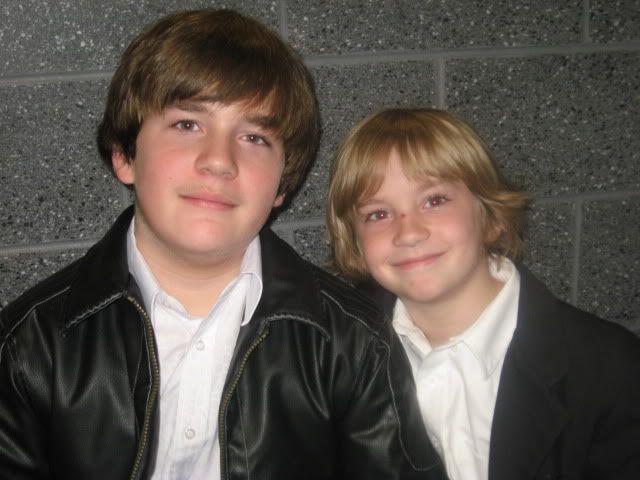 Here's Andrew by himself with his viola: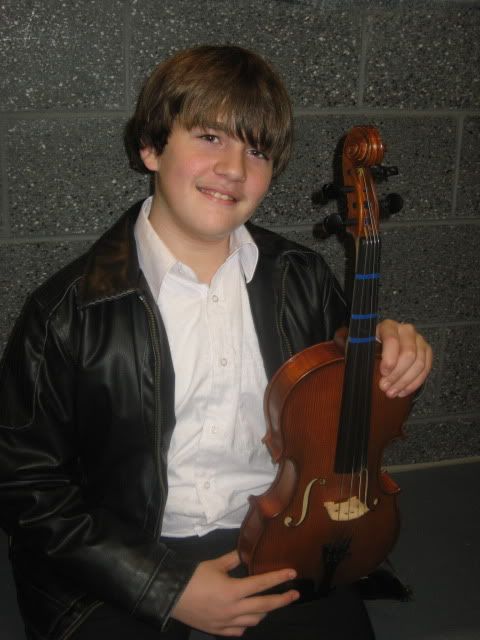 And Luke by himself: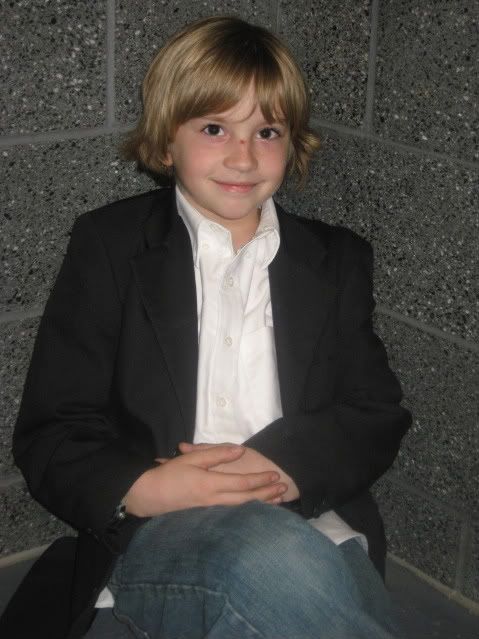 And here's our Christmas picture! Red eyes and all! I did fix those before I mailed out the picture!