So yesterday, I was reading the
123mb
and I ran across
this post
, that gave a link to this free pattern for hearts! So I just figured, I really needed to do that! A really quick stitch, and a lot of fiddling with the edging later, and here it is! I need to get a keychain to attach to the top and then I"m gonna put it on my stitching bag.
The initial I used is from my grandma's old stitching book! I like to use it whenever I get a chance!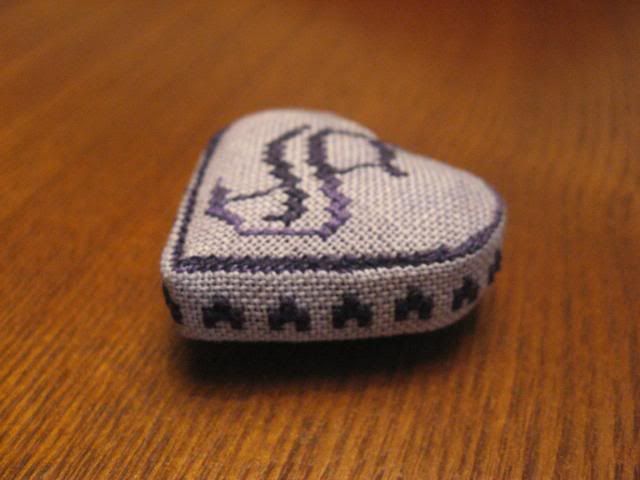 This pattern is from a french site somewhere out there! I had it printed it off years ago, I think. Anyway, I made one for a little Valentine exchange and then I liked it so much, I made myself one. Then I remembered I had pink scissors! :) Perfect!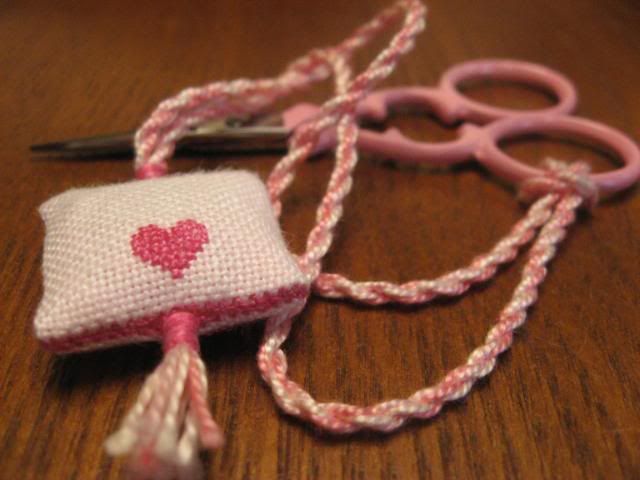 It's tiny, only about one inch square. I made the cording with three different colors of DMC Perle Cotton. Cute, huh?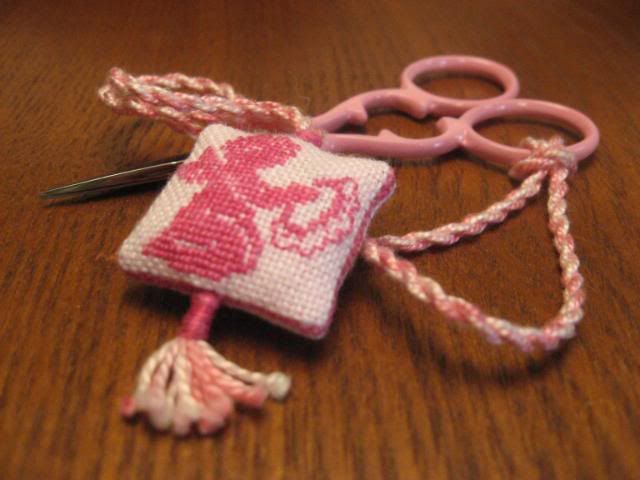 A lady on the 123mb knows a woman who lost a twin baby boy soon after birth. So they are making a memory quilt for her. Here is what I stitched, not sure why the fabric looks discolored, I think because I took the picture on the wooden table.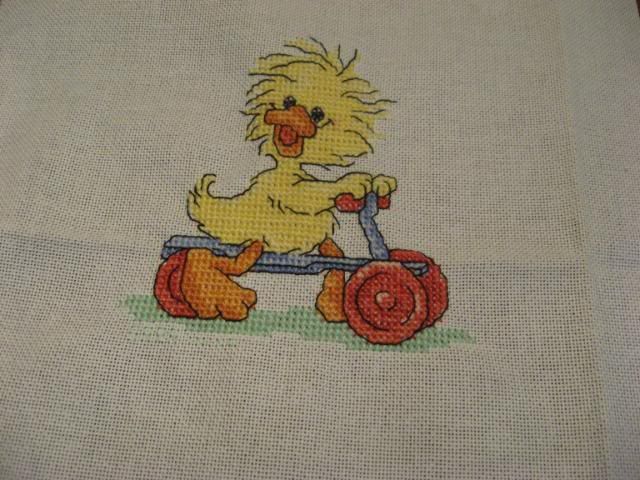 DH= MINUS 80 Pounds! Good for him, huh? I could never do it..I think he looks great!
And last but not least, here is what happens when you let a 9 year old play with your digital camera! You get TONS of pictures like this!!! Poor kid is home sick today, I can hear him hacking up a lung downstairs.
I took a picture of my nativity collection...I'll show that off later, maybe if Luke takes a nap or something!