Luke had a friend come to play, and Andrew was golfing with daddy! Perfect day to make some turtles!
Ready, Get Set, Go.. well, maybe I better start with this: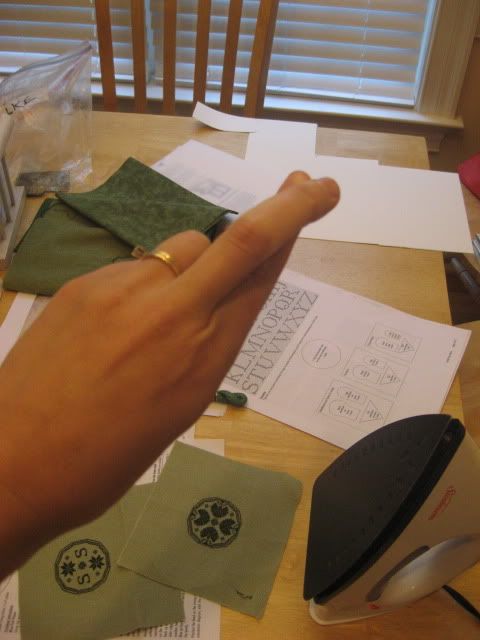 a little bit before 1:00 I had all my pieces cut out, the bottom shell was laced onto the posterboard and the head was finished.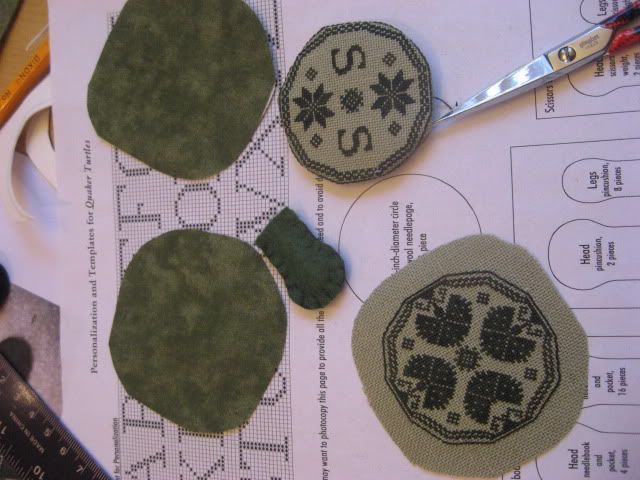 by 2:06 I was done with half, but it was the hardest half! I sewed all the little legs together, and attached all the legs, tail and head to the bottom shell but I still needed to attach the fabric lining. The poor thing looks ugly, doesn't she! (Hope Ellen doesn't see this!)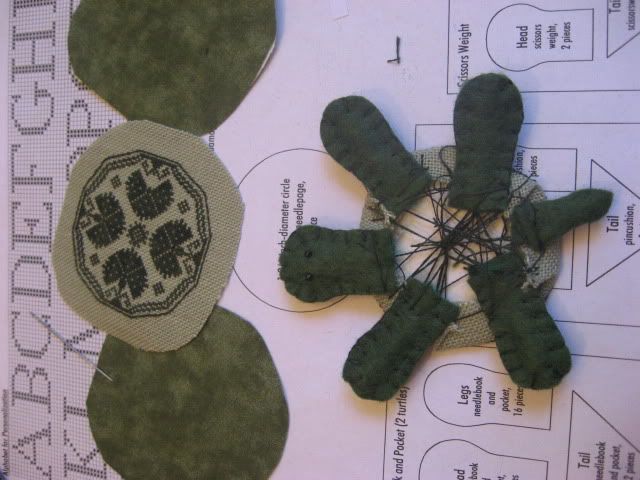 How about some lining?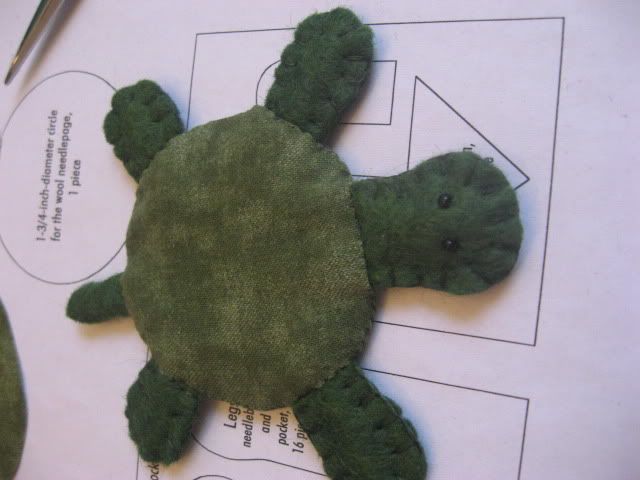 How about a place to put some needles?
Wanna see the bottom shell? Yes I have boring initials! Nothing I can do about it!!!!
By 2:36 (not that I was looking at a clock!) I had put together the top shell, which was super easy since it only had stuffing in it.
It was around this time that my friend calls and ends up dropping her son off to play too. When she came to the door she wanted to see my turtle. So I showed her noncrafty self my nearly finished mommy turtle and she innocently says, "What do you do with it?" So I was explaining how it would hold my needles, and my wonderful son answered her question quite truthfully!
"SHE IS GOING TO PUT IT IN HER BASKET WITH HER OTHER 900 NEEDLEBOOKS!"
Hey, the truth hurts sometimes! ha
It took another 30 minutes to attach the buttons and make that stupid detached buttonhole stitch! I can NOT do that one pretty! I had forgotten to buy green buttons and look at the cute little ones I had in my stash!
Yeah for Mommy Turtle! That wasn't so bad!!
At 3:20 I decided to start the baby. And by 4:47 I was completely done with the baby, even made my cording. Even attached him to my gingher scissors!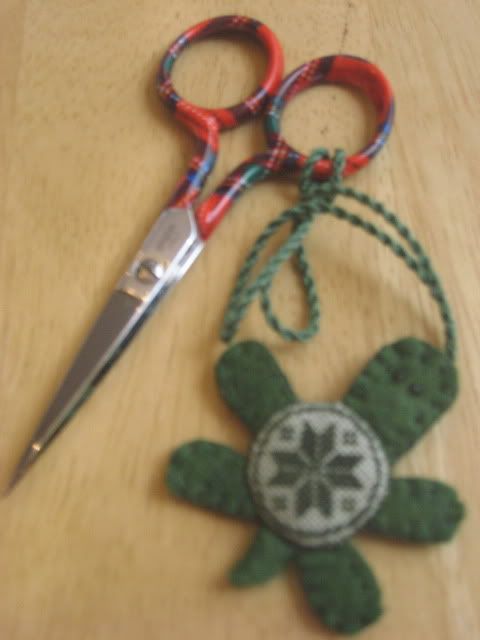 Baby had a few issues though! Somehow I had managed to sew on the bottom shell crooked! For about five minutes I thought I could live with it!

I really thought I could live with it. But it was just awful! Wouldn't you agree!???
Fifteen minutes later, poor Baby looked like this!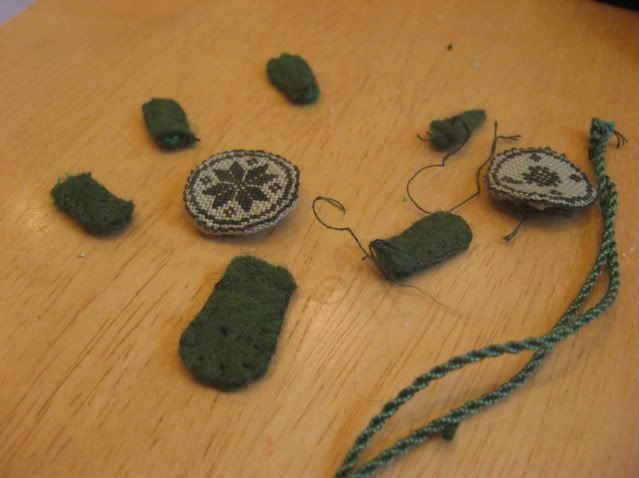 Took a break, to take all the ten year old boys home! Well, one had to stay...he lives here!
At 6:40 I take my second attempt to make a baby! (oh shush!) Somehow I even managed to take the itty-bitty thing apart and not even cut any of my backstitches! That's a miracle in itself!
By 7:30 or so, baby looked much bettter! And I was much happier with it! Wouldn't you agree?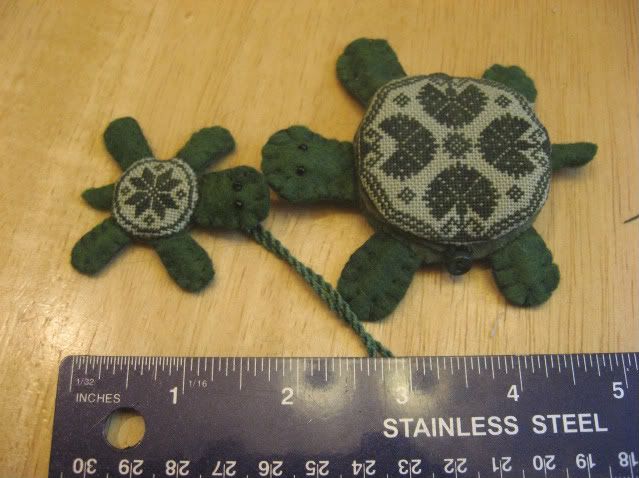 There are two other turtles that go with the set. One pincushion and one is a pocket. I thought there was no reason to stitch them. But these two are so darn cute.. I think I'm going to stitch the other two. They will be easy to put together now that I have the hang of it!

*edited to add one more picture*
Please don't tell Luke he's right! It might get ugly!!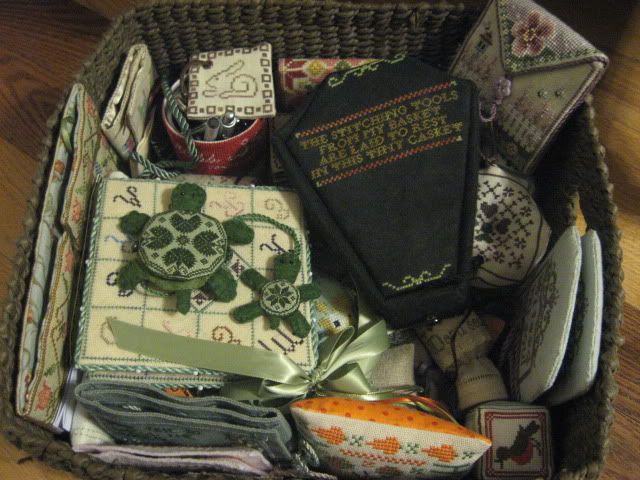 DH just called and asked what I've been doing all day! I said, "Making baby turtles!" He said, "Huh?" I said, "DUH!"

He's gonna be here in 30 minutes, wonder if I can get all my laundry done in 30 minutes?! :)