I forgot to give you an update on my Dad! :) As some of you maybe know.. he is an Alaska Guide, and his main goal through all this illness has been to be able to get out to his camp! And, thank you God, he is out at camp this week. Not sure if he will actually do any hiking or boat riding, but he is at camp! :) While he was doing a bunch of stuff to get ready to go, his constant ringing in his ear increased to a really loud buzzing noise! I'm hoping it stops for him soon! :)
Here's a picture of him from when we were up there at Christmas. See how droopy his left side is?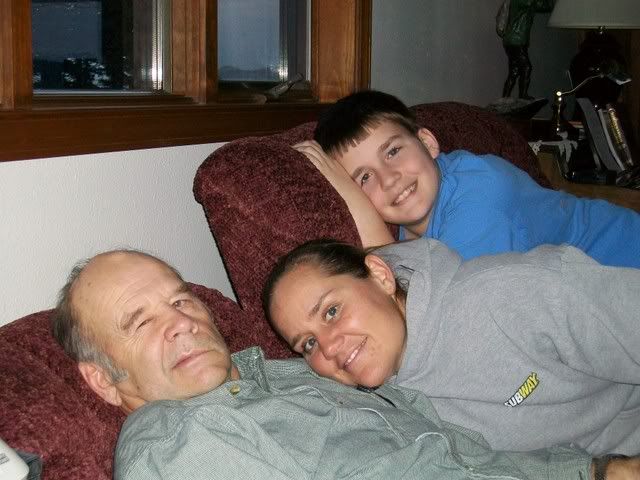 And here he is reading to one of my many nieces! She wouldn't sit by him at first, she told her dad (my big brother) that she thought PopPop was contagious! lol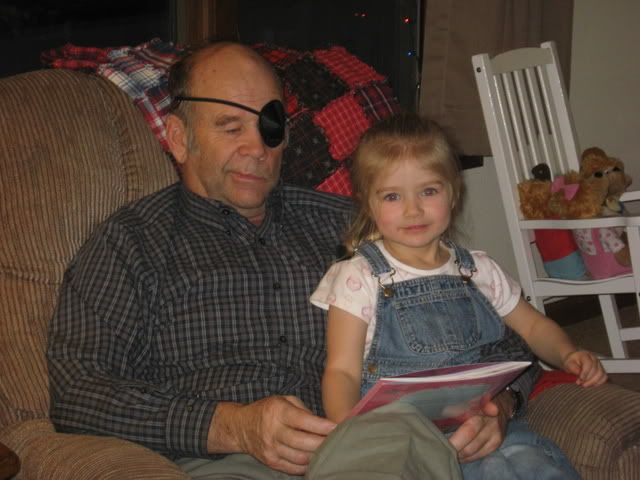 My mom just sent this picture last night. He seems awfully pale to me! But he has been indoors for six months, I guess! :) I'll be anxious to see how he handles camp life! That's my mom and dad on the far right of the picture, with some of their friends.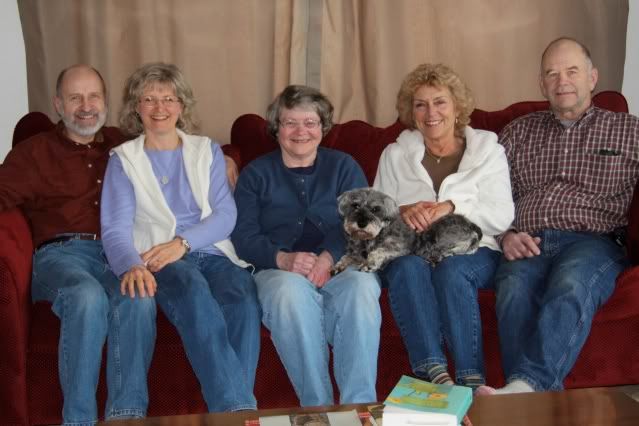 There ya have it! Two posts in less than an hour! See get me talking, and see what happens! I've packed for the two boys, now to pack for me! I hate to pack shorts..my legs haven't seen the sun for a long time! YIKES!