Here are the main differences this time of year! :)
At my sister's house: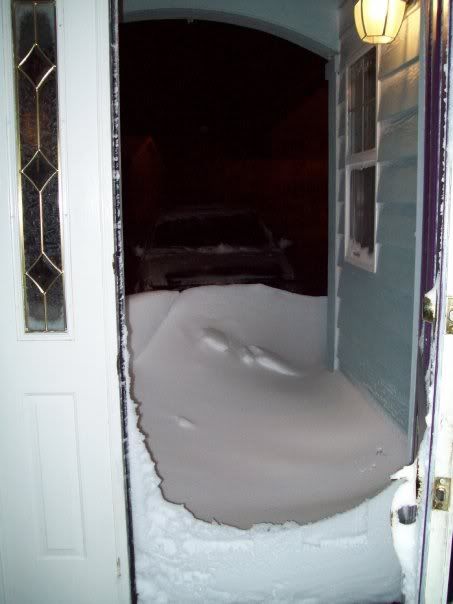 At my house:
At my mom's house: (Granted those are drifts, but that wall all the left is a six foot tall wall!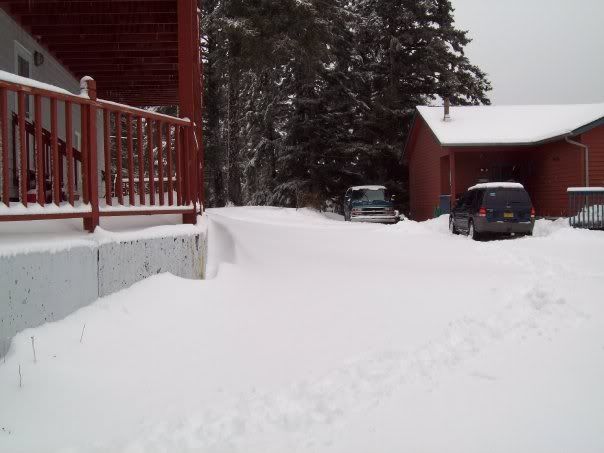 At my house:
Granted I sort of cheated! :) The snow pictures were from last week, in Kodiak. However, Easter weekend they got four inches of snow on Saturday and woke up to six MORE inches on Sunday! Remember at Christmas, we had NO snow? My brother called my mom on Easter and told her next year my family needs to visit over spring break, if we want to see snow!
The boys just had to dye Easter eggs this weekend! Here's Andrew with his eggs. (Despite being in the 6th grade, he sees no reason to comb his hair... whatever! Soon enough he'll care very much!)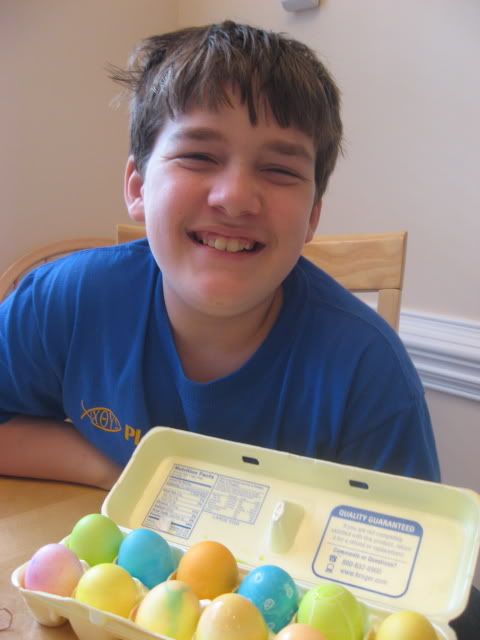 Here's Luke with his eggs. Though you can't tell from his picture, he cares VERY much about his hair and he's only in the 3rd grade!
We managed to get a picture taken at church yesterday! Since when does Andrew cover my face in a picture?! I didn't even think about it, cause he's not ever been that tall before! YIKES!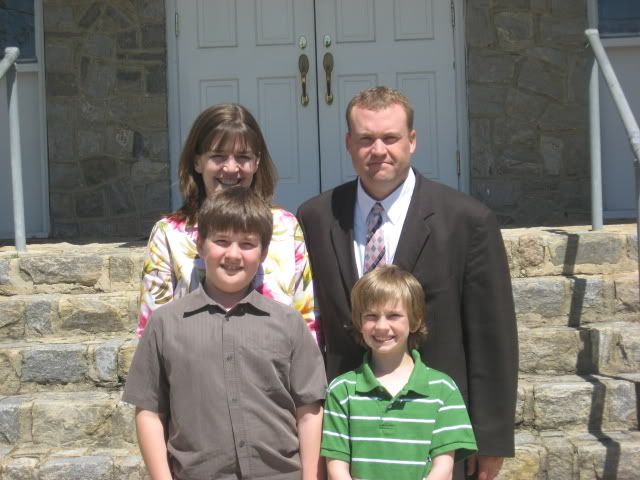 Last, but not least! When I was growing up, my mom always made us these roll-out sugar cookies, that her mom had used with her, when she was little. So I've always made them with my boys, using the same old recipe! We used to do it every season, but haven't done it in too long! When they decided they had to dye eggs, they decided they needed the cookies too! So here they are in their glory! (the cookies, not the boys)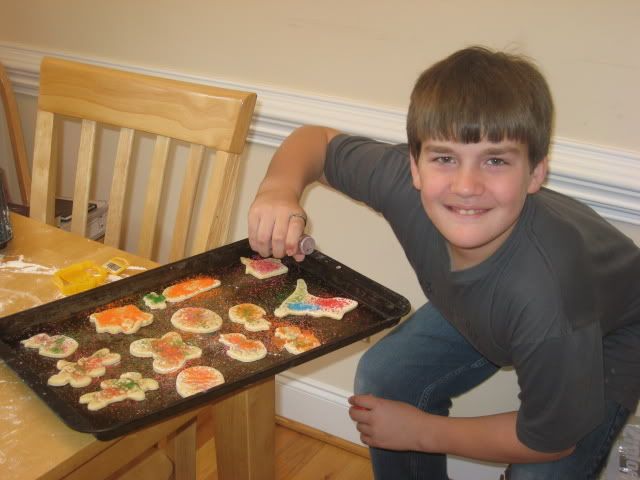 The carrot design on the cookies, was Andrew's great idea! They turned out so cute!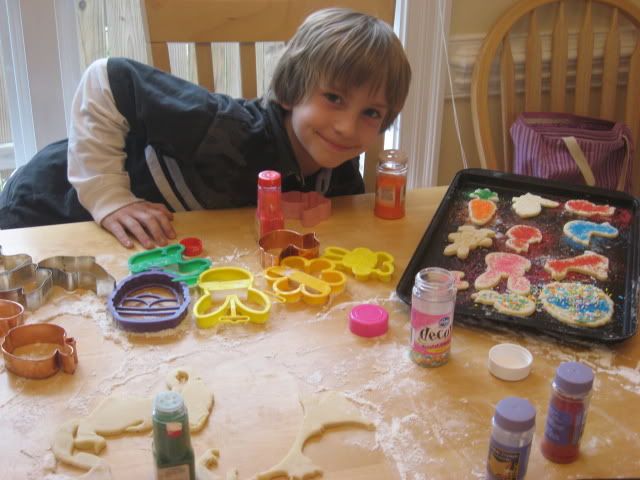 Did I already say, last but not least?! Well, one more thing! We almost always end up playing football on nice days! Well, the guys do! The ladies sit and watch and take pictures! :)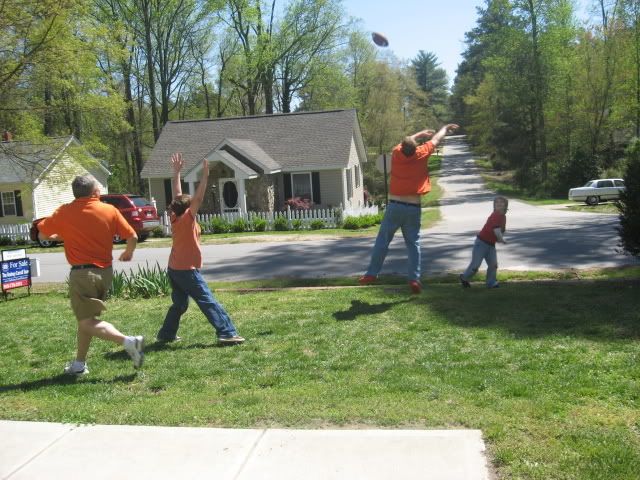 Poor Andrew takes after his momma, when it comes to sporting ability! He gets very frustrated, and never lasts too long! :)
And one pretty flower picture to leave you with! :)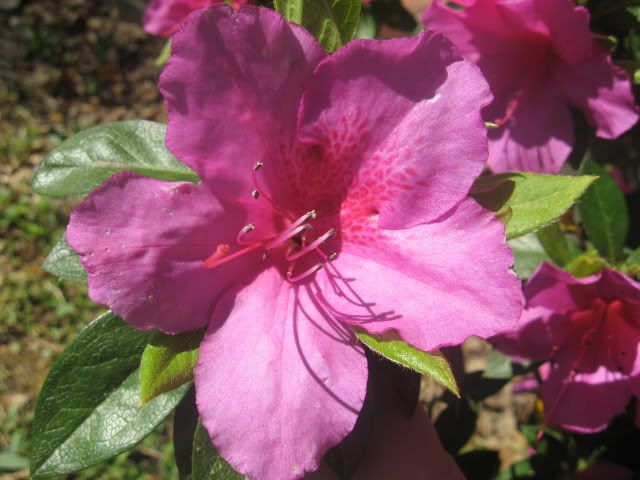 Believe it or not, I am stitching a little bit! I'll show a Flower Power update in the next few days!