Last time I updated..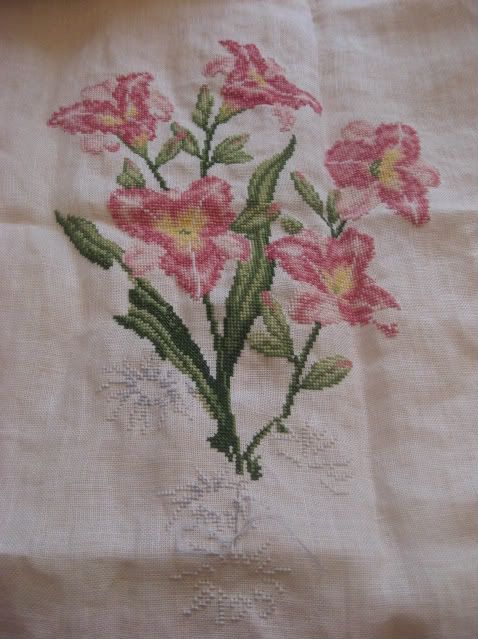 Just taken this morning. I did have that huge daisy to the right all finished! But I made the stem two stitches too short, and that would have thrown off a whole bunch of stuff! And since this is only about a 1/4 of the project... I frogged the whole thing!! :)
Off to the beach again! We're doing our 2nd of 3 weekend youth retreats. Last retreat it POURED rain all of Saturday. This weekend it's supposed to be in the 70's! That'll be much nicer!
DH is on the way home to get us in a few hours. I've got to pack for three of us, and maybe DH depending on how late he is getting home! :)
Happy weekend.