My grandpa turned 90 last Friday, and we were fortunate enough to get to spend the day with him! :)
I love this picture, because my Grandpa thinks he is in charge! But as you can tell from this picture, my Grandma often whispers in his ear how he needs to behave! haha
The boys colored his entire card for him, and as you can tell..he was quite pleased!
Most of my family was able to be there! :) My mom is in the green. That's my little sister and big brother! Obviously, I got my height from my Dad's side of the family! :)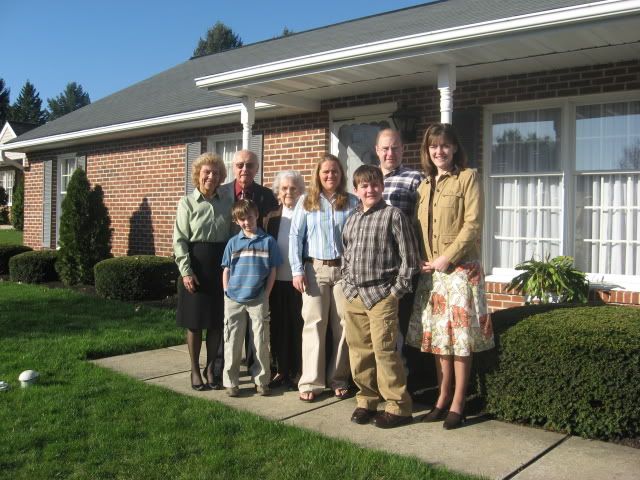 Everybody was checking out some funny videos on youtube.com! Pretty advanced for the 90 yr. old peeking over the shoulders! :) That's my skinny DH in the chair with the computer...he's lost 105 pounds!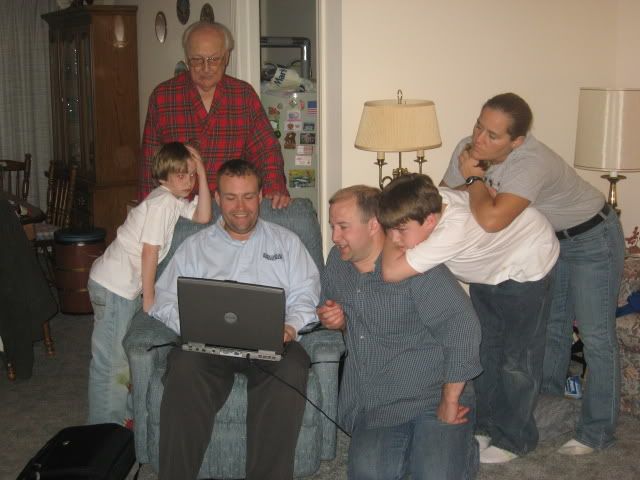 We were at my grandparents for almost a week. We had a great time, but a nursery home can get a little quiet and boring for two hyper boys! Here's Luke waving to my Grandma in the window! Can you see her?
Before the boys drove us completely nuts, we took them to a hands-on science center in Lancaster, PA. It's made for kids 3rd-8th grades...so hit my kids ages perfectly! They loved it! Obviously, Grandma loved it too! She never was one to sit on the sidelines! (She is 90 1/2)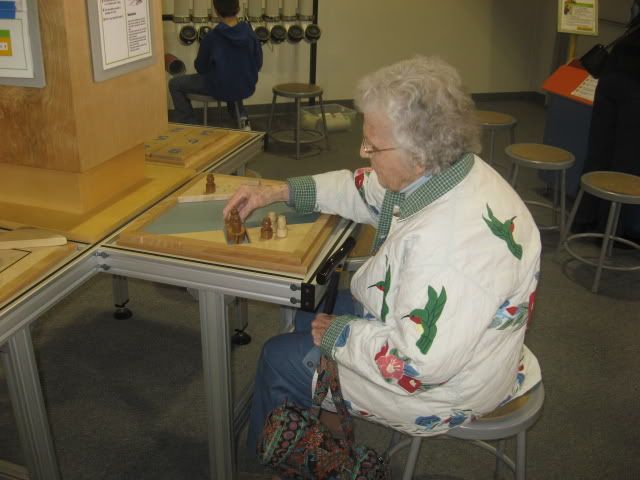 I told my mom and my grandma when they said the center was interactive..they meant with the kids! :)
Not much stitching around these here parts! But we are busy making family memories! We made sugar cookies today. It's a recipe that my Grandma made with my mom, my mom with us four kids, and now me and my two kids. I'll post some pictures tomorrow! :)