We spend the summer in close contact with our summer staff! We had a band of five guys that traveled with us also, but these were our four full time staff. We started the summer not really knowing any of them (except for Blair in the white, she worked with us last summer) and now they feel about like my own kids!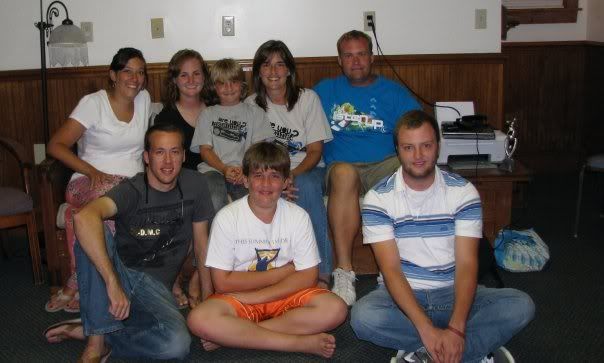 Andrew and Luke each got to spend a week at boy's camp. (RA camp for those who are Baptists!) They had a blast!
I did manage to get some stitching done! This guy needs a little red nose!
And she's a little fuzzy, but she's cute, isn't she?
This is an old Just Nan pattern that friend loaned to me. It will be a little needle case when I finally stitch it together. I need to find the over-dyed floss to stitch around the edges. These next two pictures are stitched in a row on a single piece of fabric. So I just need to put a liner fabric on it.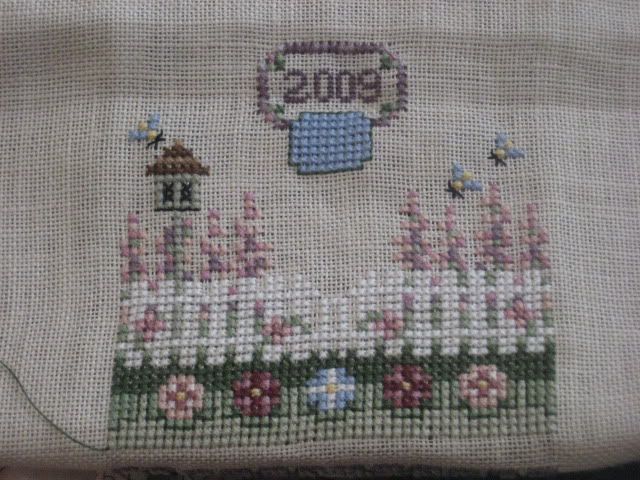 This is the back, and the top that will fold over the above piece.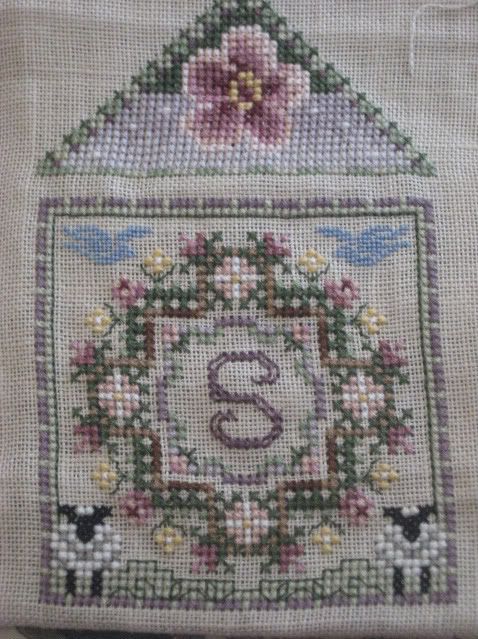 This is a
stitchers
wallet that needs finishing. I really need 733 for it, but made a special drive (20 min) just to get the
DMC
and I picked up 732 accidentally! DUH! So in the empty spaces, I need to add lots of little leaves in 733. It will be folded in half (similar to the above pictures) so the triangle will actually be the overlap of the wallet.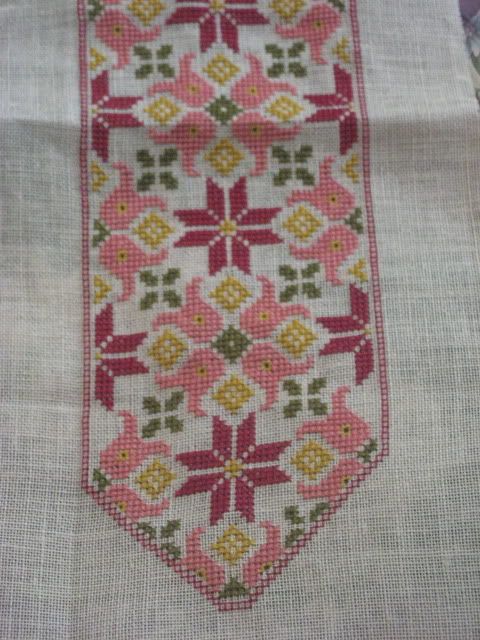 This little saying is from the 1800's. It's laying on some fabric I had in my stash, but I think the print might be too big for the lining? Nobody will see it much! By the way, I stitched this whole thing wrong! It was supposed to have all these specialty stitches, and I just started stitching without reading the directions, so mine is just plain
xstitch
, except for the center of the tulips. I did that part correctly!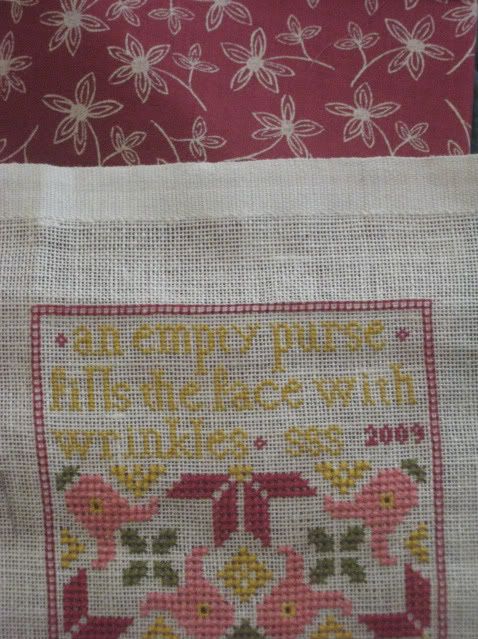 Last but not least, I have been stitching on my Flower Power some this week. All the blue flowers and the greenery has been done the past few days, and I finished those white flowers on the bottom right.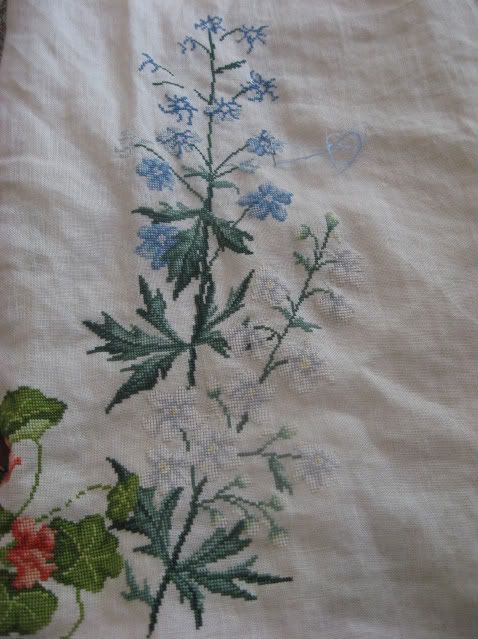 I hadn't even looked at
FP
since the end of May. I remembered stitching the pink flowers and the white daisies, but I had completely forgotten I had stitched these little pretties!
So I was so excited when I opened up the fabric and saw how much was finished! Now that the blue flower is nearing completion, it's really looking great isn't it? I have tons left to do. A tall flower fits between the pink and blue, then there is the whole left side! All the
back-stitching
, all the over one stitching of bugs and butterflies and hummers. But it's cruising for now!
Course over the past few days I had two
RR's
arrive in my mailbox, so I need to stitch those. And also I owe a Diva friend a
biscornu
. Gotta get on that one too!