I've discovered my new
favorite blog
, and it doesn't have a thing to do with cross-stitch! I'm really not even sure how I found it. Anyway, as I was making my boys some cookies the other day, I was thinking about how her real-life cookies looked, compared to my real-life cookies!:) So here are some comparisons!
Here are my ingredients sitting on my total workspace!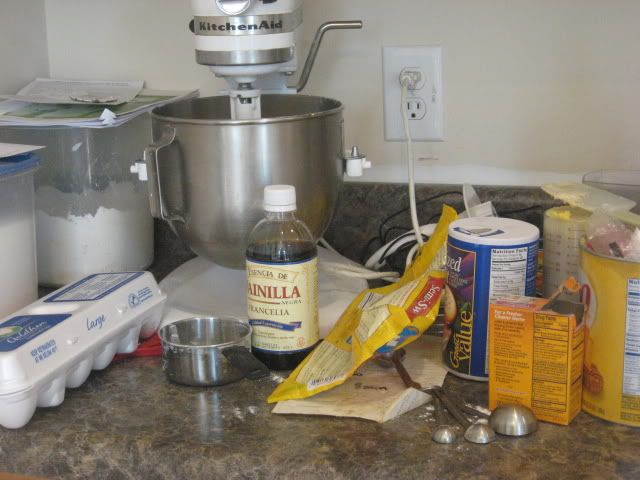 Here are Ree's
pretty ingredients
!
Here is my dough!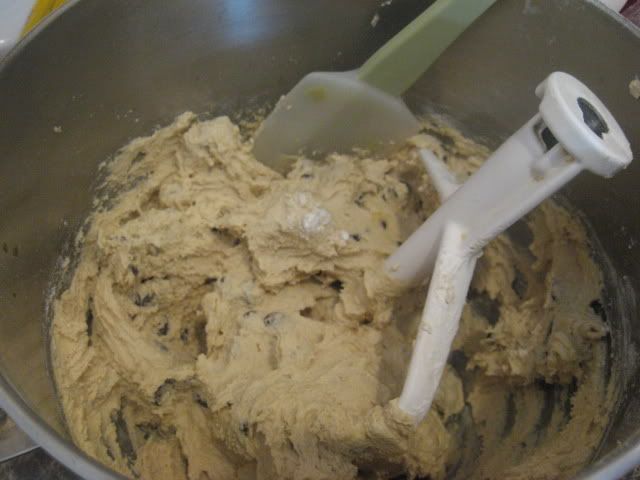 Here is Ree's
pretty cookie dough
.
Here are my finished cookies on the tray!
Here are Ree's
finished cookies.
Here is my recipe! I've obviously used the exact same recipe for a LONG time!
And here is
pioneer woman's recipe
!
I WONDER WHO'S TASTES BETTER?!! :) We should do a taste test!
And last but not least, here is Andrew enjoying the scraping of the bowl!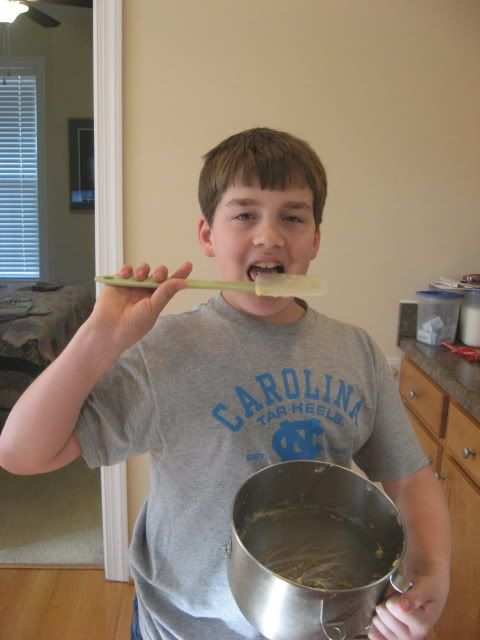 The boys and I are on our way to PA to celebrate my Grandpa's 90th birthday! My mom is there and my big brother and little sister will get there later today. My little brother isn't going, because their new baby is due pretty soon.
Life has been crazy around "these here parts"! Hardly anytime to stitch. And I've discovered, when you go to bed at 11:00 instead of 2:00am, you don't get much stitching done!! :) I'm telling you, 10pm-2am is prime stitching time and I haven't stitched then for probably two weeks!
I've got tons to do before I pick up the kids and head to the airport this afternoon. I should dust and clean my kitchen before I go, but I think I"ll just wash the dishes and finish packing and call it a day! :)
Have a great weekend!