For the past two years or so, each time I go to PA to see my grandparents, I'm just sure it's going to be the last time I see them. And then amazingly, they are always still there the next time I can visit! At the grand ages of 91, it is really amazing what great shape they are in! I love to spend time with them, love to hear the old stories...even the 4th and 5th times I hear them!
We took a few pictures Sunday after church and I think they turned out great! Apparently, I was the only one who didn't get the "wear orange and grey" memo!
The boys love their great-grandparents, and it makes me so happy that they have been such a big part of their lives also!
We were sitting on the couch, going through some really old pictures with my Grandma. I love hearing all the stories that the pictures remind her off! She let me sneak one out of the bunch... it's about 25 years old! One of the newer ones in this particular album! It's me, my mom and my grandma.
Whenever I start to upload my pictures, I always find fun ones like these! :)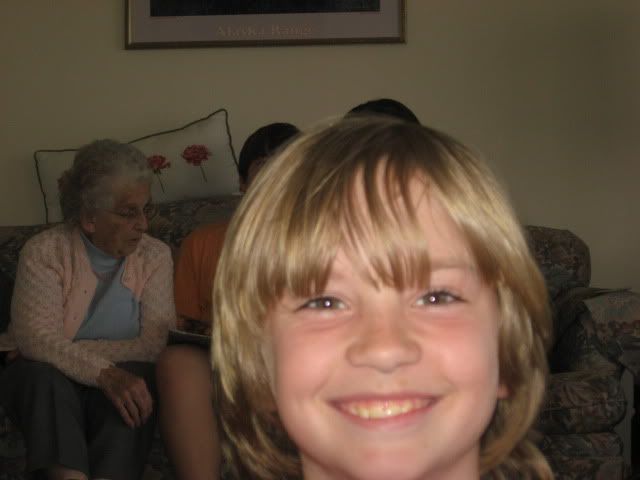 People didn't believe us when I told them he got a haircut! But check out this picture I found! :) See we cut a lot! And this time around, there were no tears!
School starts back for the boys tomorrow! Maybe I'll be able to stitch a little bit!