I'll be back to stitching soon! :) I went to the library and found some new books, so the stitching has been set aside for a while! But here are a few pictures from this past weekend in Virginia.
This is Andrew and his friend Morgan. They are the only viola players in his 6th grade orchestra. They had just finished performing for the competition and we were on our way to Busch Gardens!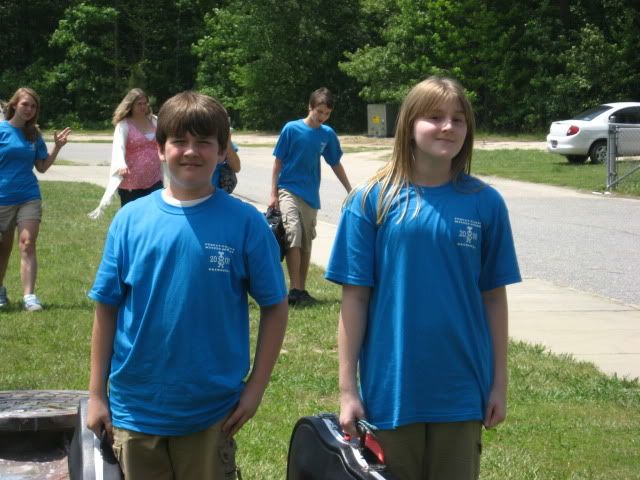 Andrew was not thrilled with riding this ride! :) I was trying to pump him up! LOL Look how serious his face is!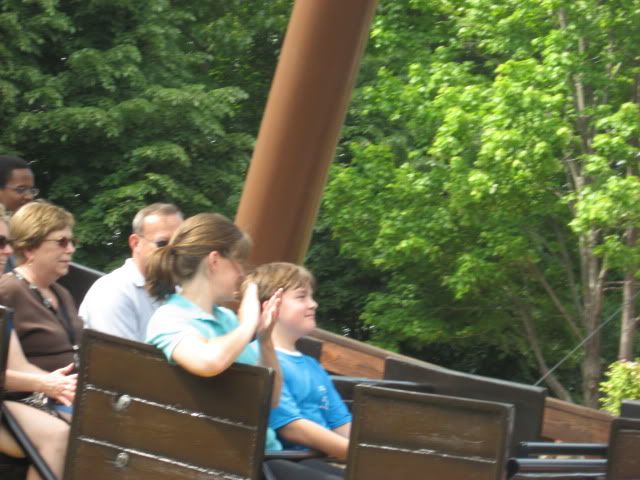 Not a great picture of me, but Luke and I were certainly having a good time!
His 6th grade orchestra was thrilled to win first place in their division. (Shh, don't tell him, but I'm not sure how many others were in the division! LOL) The 7th and 8th combined orchestra also got 1st place.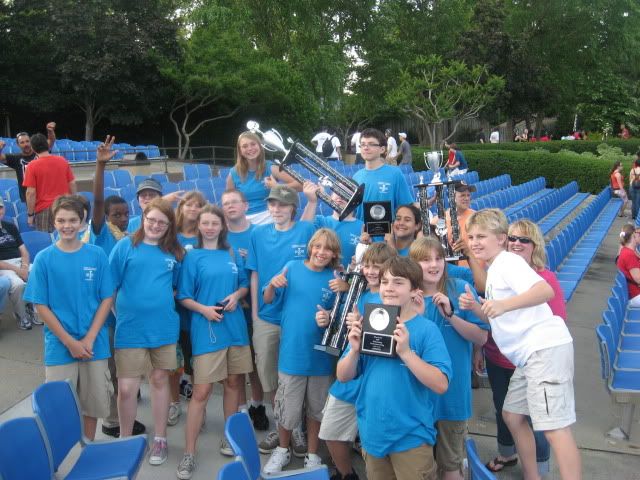 The next day we went to Jamestown and Yorktown in Virginia. Very cool places to go! :) Despite the downpour all day, we had a great time!
When we got to Yorktown, they couldn't resist trying on some period costumes! Aren't they cute?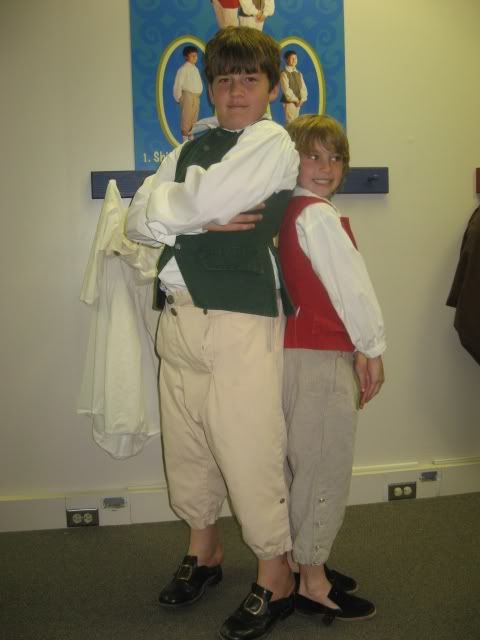 Their Mamaw told them to check out their "big butts" in the mirror and boy did they think that was funny!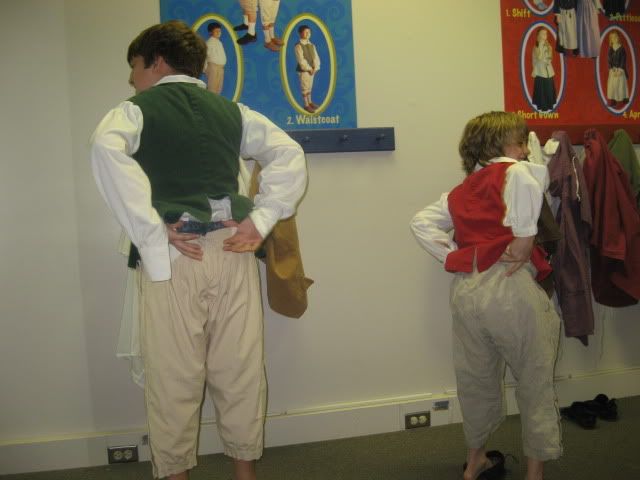 As you can see, there was a boy section and a girl section! Poor Luke just couldn't resist!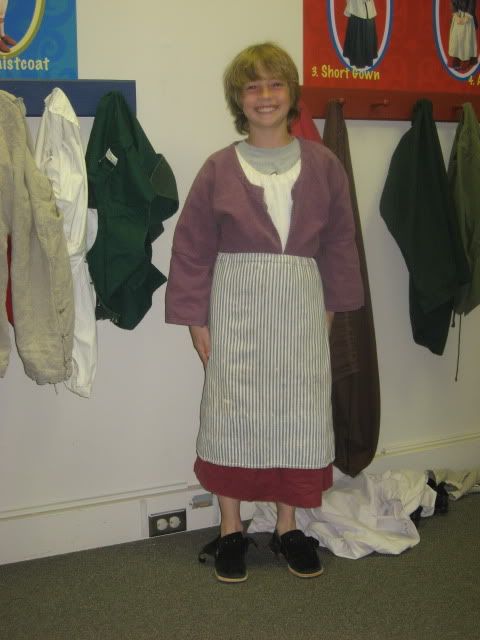 One of the men who worked there showed my MIL and I where we would have lived in this time period! The women had to live behind the tents of the men, about 1 in 30 was the ratio! Guess what our job would have been?! Yup...LAUNDRY! And okay, yes, I'm wearing a McDonald's trashbag for a rain coat! I set our little jackets on the floor to dry when we went in a gift store, and by the time I remembered them, somebody had helped themselves to two of them. So when we stopped at McDonalds for lunch, my MIL asked for two trashbags for us to use!:)
Luke was trying out a typical chore! He just wasn't tall enough to get the buckets off the ground! Check out how he is stretching on his tippy toes, poor guy just couldn't get tall enough!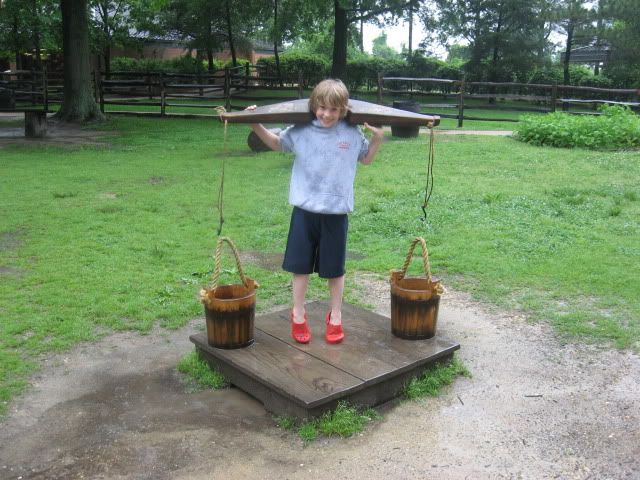 Despite the rain, we had a blast together! I'm blessed to have a great MIL! :)
Hopefully my next post will have some stitching pictures! We'll see.. Happy Weekend!