A friendly stranger took a picture of us with our boat in the background!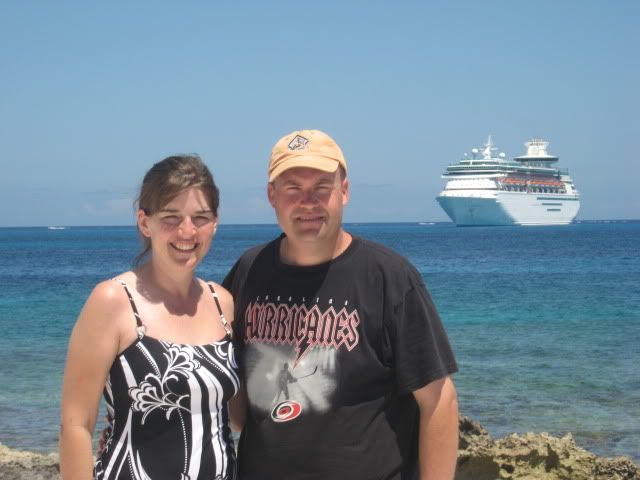 What Mike does on vacation: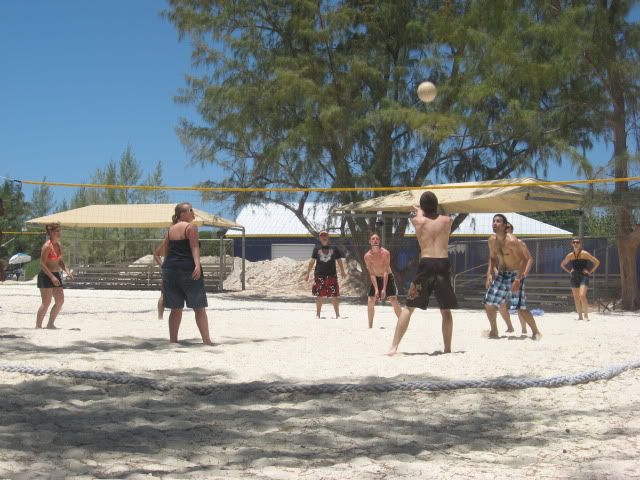 what I do on vacation:
In Nassau
We met a friend in Nassau, her name is Heleen.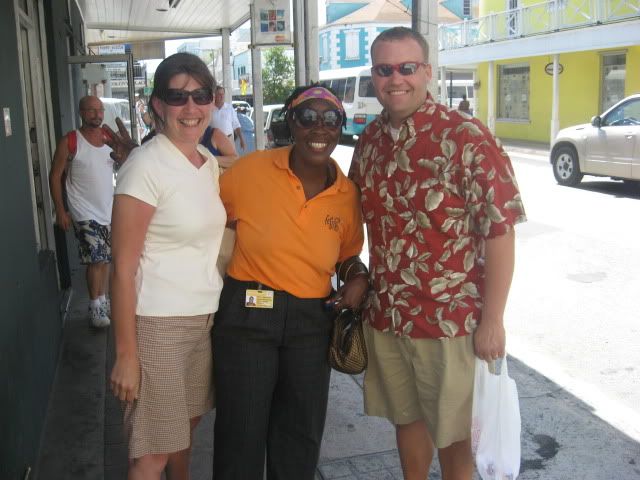 Formal Dinner on the boat. Don't we look cute?! :)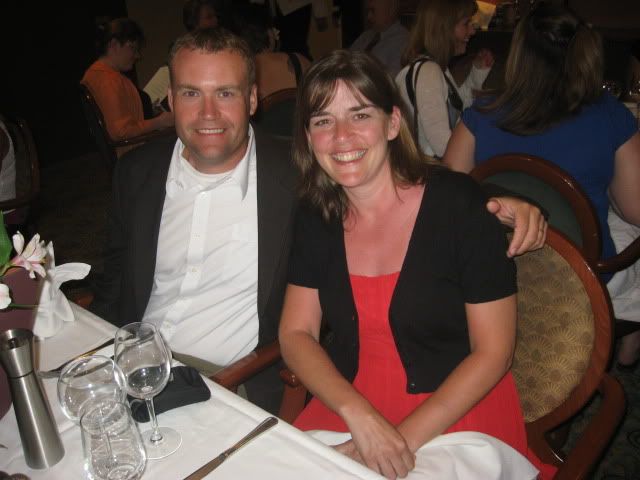 We drove 8 hrs home, and the next day we drove 1 1/2 hrs to take Andrew (and the family) to the zoo to celebrate his 12th birthday.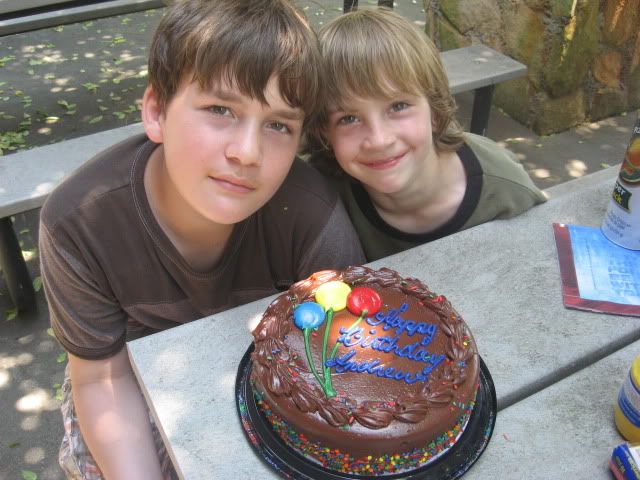 I have brilliant kids!
We took Andrew to his orchestra competition this weekend in Virginia. I have some great pictures I need to upload to share. As you can tell, I haven't had time to stitch much!