I have a list a mile long of things I needed to do this week! On the top of the list was to get my stitching bag ready for the next two months! Let's just say I got a little distracte!
This is by Homespun Elegance. I like all the little details in it. There are a few charms I need to get at some point. It's on an R&R Fabric.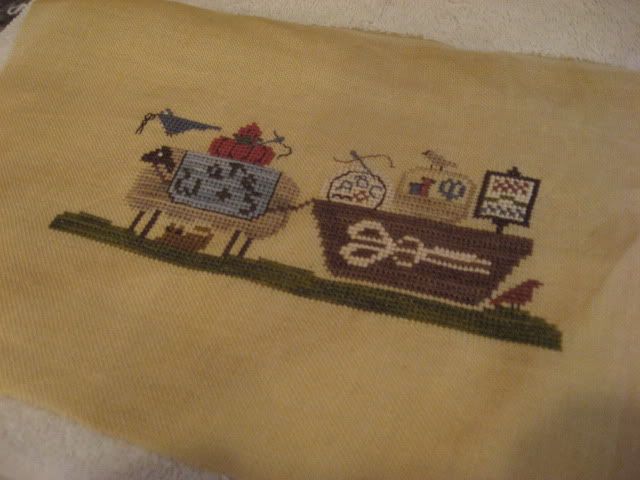 And then I got side tracked again and stitched this little freebie. It's by Chris B (it's a really long last name that I can never remember!)
And then I thought, I may as well just finish it up! (shocking, isn't it?!) So I did!
Front:
Back:
And I added beads for the first time! I kind of like it! :)
Remember my beautiful nails I was braggin about a few months ago? Check out my thumb!! UGH! :)
Now for real..I'm done stitching for a few days! I've got to get our bags packed! I have Luke's packed, Andrew's clothes stacked on my floor and mine on my bed! Oh, and I might have started a new project yesterday, might have! :) And I bought the Peacock Chair from a nice internet friend and she shipped it FAST and I got it today!! Ooh, it's calling my name too!